Ebony Asked Her Mother To Sing Her A Particular Gospel Song Just Before Her Death – Uncle Reveals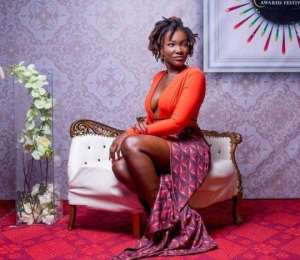 An uncle of Ebony Reigns has disclosed that Ebony, before going to the family house to see her mother called ahead to make a request.
What the general public know about Ebony's last request is the story about her asking her mother to prepare her a meal of what is locally called "Ampesi".
Ebony was reported to have later called the mother to change the menu, asking her to prepare jollof rice instead.
But in an interview with UTV, monitored by Modern Ghana Entertainment, during the funeral ceremony of Ebony, one of her uncles has said Ebony called her mother from the hotel where she was basing before her visit, to ask her to sing a certain gospel song for her.
The song, according to the uncle, speaks about "Otwediapong Nyankopon and his wonderful deeds."
According to the maternal uncle, who is an elder brother to Ebony's mother, Madam Beatrice Oppong Martins, Ebony told her mother to sing for her when they meet.
The uncle revealed that Ebony had told her mother that that particular song had been on her heart for sometime now, but she didn't know how to sing the whole song, and so the mother should sing for her.
Unfortunately, Ebony spend less time with her mother and the family, to the extent that she had no time to eat the jollof that had been prepared for her, therefore, the singing never came on.
The uncle also revealed how the whole family was hit by the sudden death of their beloved, and wish it never happened.
Meanwhile, the funeral ceremony of Ebony Reigns, born Priscilla Opoku-Kwarteng is underway at the forecourt of the State House.
It's a sad day, and many Ghanaians are crying uncontrollably.