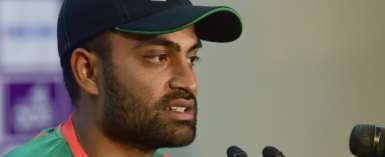 Saturday, September 23, 2017
Benoni (South Africa) (AFP) - Bangladesh opening batsman Tamim Iqbal is expected to be fit for the first Test against So ...

1. If one is always right, there is somthing wrong somewhere. 2. One who rides on a donkey does not know that the ground is hot.
By: Awuni John Ndebugri