About Us
Policies
Services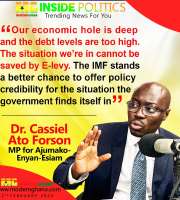 Relevant Links
Media Links
About Modern Ghana
ModernGhana is an online media portal that since its inception in 2005 has met the demands of readers and visitors with the growing population of the online community. The site covers news, politics, business, sports, entertainment, and opinions. It is owned by Modern Ghana Media Communication Ltd., a privately-owned Ghana company.
The company is also the owner and manager of the Facebook Page: Modern Ghana Web, Twitter Account: modernghanaweb, Instagram Account:modernghana, Linkedin Account: Modern Ghana and YouTube Channel: Modern Ghana.
The news portal has brought news stories and information to Ghanaians and other international viewers who currently make up the large audience online. The website provides the reading audience with a radio and social networking platform in Ghana and abroad. ModernGhana has risen to become a preferred destination for Ghanaians in the United Kingdom, United States of America, Canada, Italy, Germany, France, Netherlands, South Africa and many other countries.
Currently, the website enjoys traffic of over 80,000 unique visitors daily for credible and in-depth reports. There are even more viewers when there is breaking news.
ModernGhana is funded by various partnerships of advertising providers for display ads throughout our website.
ModernGhana complies fully with the company laws of Ghana, and full accounting procedures are in place. We equally comply with the laws on data privacy according to the laws of Ghana.
History
ModernGhana was officially launched on August 3, 2005, in Amsterdam by a young Ghanaian who saw the need to bring news close to Ghanaians in the diaspora.
Initially, it started as a news aggregator and later evolved to a producer of original content. Also, it was the first-ever Ghanaian website that aggregated all Ghanaian local radio stations online.
The site brought many innovations and in which it became the standard Template for all incoming Ghanaian news websites. It has evolved over the years to include video content (ModernGhana TV) that covers wide range of topics including interviews with the news makers, public and private organizations, business enterprises, interesting politics issues, personalities in the entertainment and lifestyle industry and voice pops on both social and national issues of concern.