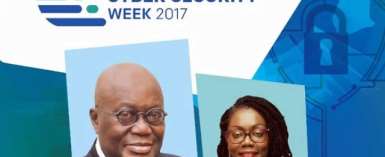 Wednesday, October 18, 2017
All is set for the National Cyber Security Week slated for 23rd to 27th October 2017. The date for the celebra ...

The characterictics of my dream sweet heart must be somebody who can stand all my troubles because i have a lot of it. I would however not be difficult for a real lady to handle.
By: FRANCIS TAWIAH -->D