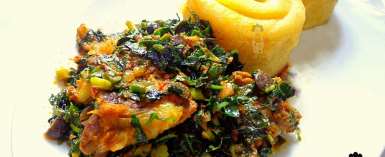 Friday, November 17, 2017
A popular traditional food in Nigeria is Swallow. It is so described because rather than chewing it, you have to swal ...
Tuesday, November 14, 2017
The ingredient list is so small and flexible it barely needs a formal recipe, but here goes. You 39;ll need:

The corrupt take opportunities with their stomachs, the upright do so with their names and honour.
By: Adwoa Ayamba