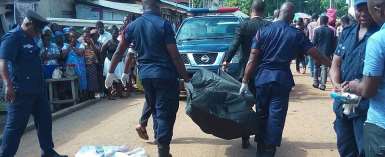 Thursday, June 1, 2017
A man believed to be in his 40s has been lynched at Krono Odumasi, also known ...

"BEING CRAFTY,I CAUGHT YOU WITH GUILE" FOR IF THE TRUTH OF GOD HATH MORE ABOUNDED THROUGH MY LIE UNTO HIS GLORY;WHY YET AM I ALSO ADJUDGED A SINNER?
By: St.PAUL ( K.O. HH.