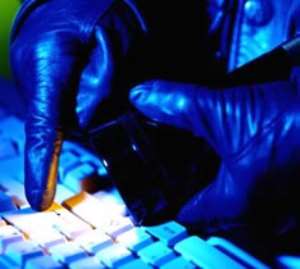 Accra, June 8, GNA- Bishop James Kweku Saah, International Bishop of the Christian Action Faith Ministry, on Sunday observed that the current cyber fraud, which has eaten deep into the Ghanaian youth, is due to the inability of parents to offer proper care to their children.
He said the increase of single parenting, broken homes, dysfunctional families and unemployment were some of the causes that had contributed to the youth to indulge in negative acts.
Bishop Saah made the remarks at the end of a week 'Catch the Fire' Conference, organised by Alive Chapel International in Accra.
The conference, which attracted about 1,000 participants, was on the sub-theme: "Take Over." It was aimed at equipping the participants spiritually in order to face the challenges ahead.
Bishop Saah noted that some children are taking care of themselves due to broken marriages, leading to cyber fraud temptations.
He called on churches to rise up to the challenge and put the situation high on their agenda to prevent it from eaten deep into society.
Bishop Saah asked the government to step up the monitoring of Internet cafes' and check the increasing number of children on the streets.
Bishop Elisha Salifu Amoako, General Overseer of Alive Chapel, urged Ghanaians to be addicted to the word of God and avoid acts that may engender strive and derail the peace the country is enjoying.
Pastor Joshua Akpanu, Administrator of the Alive Chapel said the church would continue to operate around its three pillars of healing, provision of the physical needs of the people and showing of love to mankind.
GNA