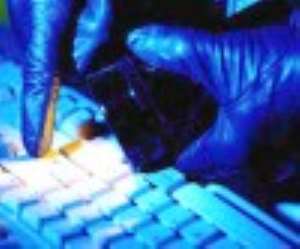 Cape Coast, Sept. 19, GNA - The Vice-Chancellor of the University of Cape Coast, Professor Naana Jane Opoku-Agyemang, at the weekend warned that the University will not condone criminal acts by any student but will collaborate with the security agencies to deal drastically with culprits.
Addressing fresh students during a matriculation ceremony at the University's campus in Cape Coast, Prof. Opoku-Agyemang expressed worry about the rampant reports of young people engaging in criminal activities such as cyber fraud, drug abuse, petty thefts and robberies.
Prof. Opoku-Agyemang said the University will not compromise on discipline but would help develop its students into holistic individuals, capable of upholding reason at all times, and analyzing and examining issues critically to opt for the best alternative.
"Work for what you own; the result is peace that cannot be purchased', she stressed, saying that she prayed no student from the UCC got involved in any ignoble act.
She advised them against ethnic, religious and political intolerance adding that "this should have no place in any institution of higher learning".
The Vice-Chancellor asked the students to be loyal members of UCC, study diligently from variety of sources to enrich their knowledge, and conforming to all statutes, regulations and rules of the University.
In all 4,251 of the 11,730 qualified applicants gained admission to study various programmes at the University this year.
Of the figure 3,829 are undergraduates and 422 are post graduate students.
This year, the female intake of 1,301, representing 34% of all the admissions, went up by two percent over that of last year's.
The Vice Chancellor urged the matriculants to treat all other members of the University with civility and respect, listen to different opinions always, and realize that in an academic environment different opinions and ideas enrich their quest for knowledge.
She asked them to make full use of all the available resources such as on-line data base, well equipped library and counselling services to enable them achieve maximum results.
GNA