How To Make Tasty Ghanaian Corned Beef Stew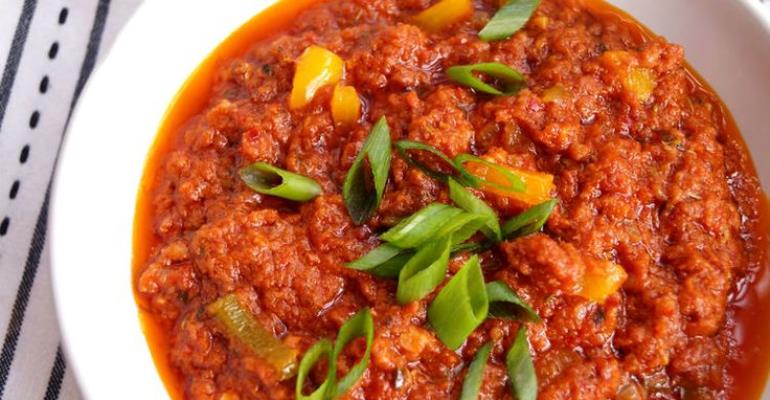 Ingredients
6 roma tomatoes, cut into 1" cubes
1 2" piece ginger, peeled and sliced
1/2 large onion, cut into 1" cubes
3 cloves garlic, chopped
1 habanero, without seeds, top, or stems, chopped
1/4 cup oil
1 tbsp kosher salt
1 bouillon cube
1/2 small can tomato paste
1 can (10 oz) corned beef (NOT corned beef hash)
Directions
Combine tomatoes, ginger, onion, garlic, and habanero in blender or food processor. Process until smooth.
Meanwhile, heat oil in the bottom of a skillet or Dutch oven. Pour the pureed vegetables into hot oil (spattering may occur). Stir in salt and broken up bouillon cube. Fry vegetable mixture in oil until very fragrant, about 10 minutes.
Stir in tomato paste and corned beef. Stir until mixture is smooth. Simmer 5 more minutes.
Serve over rice. Makes 6 1/2-cup se