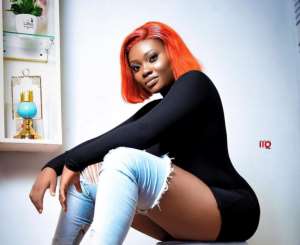 Spendilove Acheampong
Spendilove Acheampong, a young actress says she is a virgin and not available until marriage.
Interview with Kwaku Manu on 'Aggressive Show', the 19-year-old actress asserted "I have matured into a gorgeous young lady and receiving countless love messages and sexual chatting but not really interested and I won't be."
She continued: "I have never had sexual intercourse or never engaged in any sexual activity at all. Am not ready and so am focused to have a fruitful future.
"I will never allow any actor to have sex with me or even get into fornication until marriage but not saying I will do fornication when marriage."
Spendilove is a famed Ghanaian child actress who has starred in many Ghanaian local movies.
She got a chance in the movie industry through her mother.
This was because her mother was also an actress.
Watch video below:
Source: Opoku Asare Obed