Behave Like An adult, And Stop Being A fool – Shatta Wale Responds To Okraku Mantey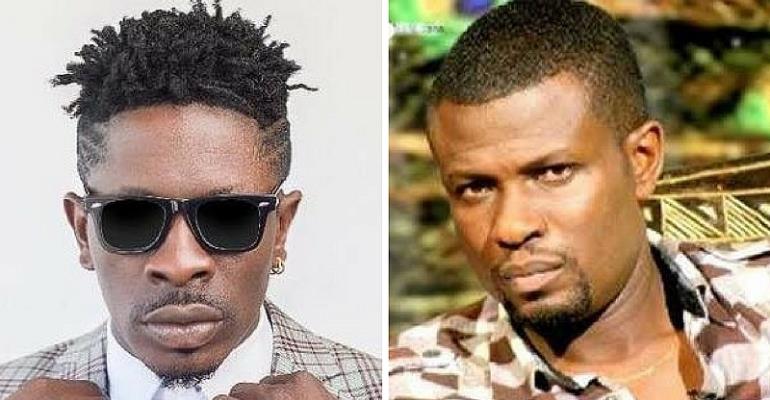 Shatta Wale has responded to comments by Mark Okraku-Mantey that he "pities him Shatta Wale".
In a tweet by Shatta Wale is admonishing Mark to "respect himself, behave like an adult and stop being a fool".
He conveyed this message to Mark writing in both Twi and Ga languages.
Shatta Wale wrote: "Herrrr mark gyai gyimie nu...opanyin toto tooohh feee (Goat shit) talk".
His comment translates: "Useless adult, stop being a fool Mark with your repulsive (Goat feaces) talks about me."
This response by Shatta Wale is likely to deepen the friction between him and Mark because it is "heavy".
But what is Mark's offense?
He had earlier said in an interview on Hitz FM which was reported by YEN.co.gh that he pities Shatta Wale for being ignorant.
According to him, he had worked with many top artistes including Stonebwoy, Sarkodie and Shatta Wale but he believes Wale's behaviour is below the belt as compared with the others.
He added that Shatta Wale accused him of stealing his money, and even though he was offended by that accusation, he ignored it because "Shatta Wale doesn't know what he is doing."
Mark had also discredited Shatta Wale as a dancehall artiste.
According to the controversial artiste manager, music producer and promoter, Shatta Wale would soon become irrelevant in the music industry.
It is against these developments that Shatta Wale is urging Mark to respect himself enough to stop talking about him and his brand.