Shatta Wale Drops A Hot Tune For Fake Pastors Titled 'True Believer'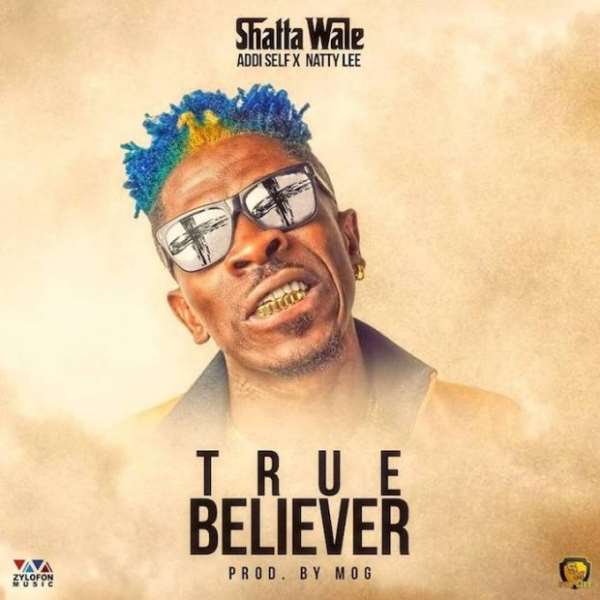 As Ghanaians still wonder why DanceHall artist Shatta wale wouldn't keep shut when a rumor goes against him.
A Ghanaian pastor known as Prophet Agyei Fredua Agyeman predicted the death of Shatta Wale urging Ghanaians to pray for the singer as he sees another national mourning and a tragic end of the popular singer.
Prophet-Cosmos Walker Affran wrote on his Facebook page:
"Ghana should pray, I see a national mourning again the whole nation was in tears and this time is Ghanaian singer "Shatta Wale", and it is very close "death". " Thus saith the Lord."
However, Shatta wale reacted "I will burn down churches if I don't die by December," the Dancehall King threatened via a video posted on Facebook Tuesday.
He indicated that his comments against pastors are not directed at renowned men of God in the country who are doing God's work.
"I fear God and respects real pastors such as Archbishop Nicholas Duncan- Williams, Pastor Mensah Otabil and Rev Owusu Bempah," he revealed.
Though Shatta wale is a little bit unbearable with his reactions toward everything.
However, 80% of Ghanaians think what Shatta Wale said this time round is right.
Do you also think what Shatta Wale said is Righ?
Charles Nii Armah Mensah Jr. Known in Showbiz Shatta Wale earlier on revealed that he will soon release a song about fake prophets in the country.
Barely an hour ago Shatta Wale posted on this Twitter Accounts, "Official song ...not the one you downloaded 😂😂lol 🔥🔥🔥👑👑👑 shatta wale - True believer....prod. by M.O.G Beat"
Shatta Wale released new song titled 'True Believer' Download Free MP3 By Shatta Wale – Fake Pastors True Believer Lyrics , You say you be true believer, only you way know Jehovah m you say you be true believer , everyday hreeba breeba
DOWNLOAD TUNE BELOW:
Shatta Wale - True Believer Ft Addi Self & Natty Lee (Prod By M.O.G Beatz)
Hassan Nankwe
Northern Regional ContributorPage: NankweHassan