Shatta Wale Must Ignore The Crooks-In-Dog-Collar Prophesying His Death - Only Cowards Die Before Their Deaths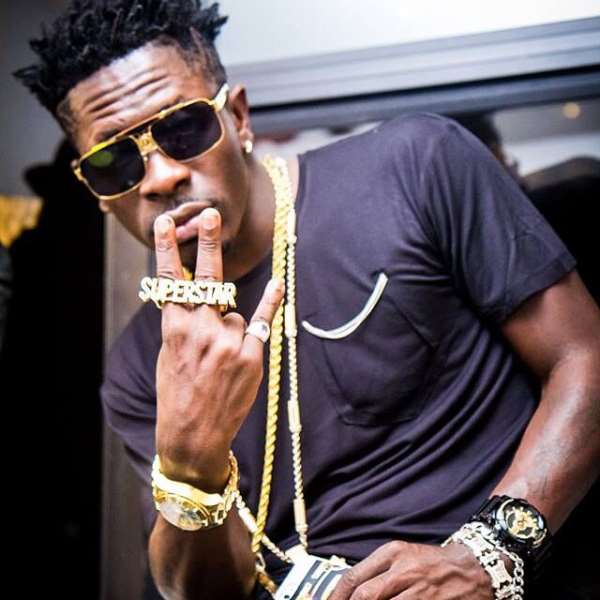 "Cowards die many times before their deaths; The valiant never taste of death but once.
Of all the wonders that I yet have heard, It seems to me most strange that men should fear;
Seeing that death, a necessary end Will come when it will come." - William Shakespeare, "Julius Caesar", Act 2 scene 2 Greatest English dramatist & poet (1564 - 1616).
A lucrative niche seems to have opened up in the intensely competitive world of Ghana's one-man-founded megachurches.
It is a niche market in which self-anointed prophets target famous people and publicly predict coming events concerning their lives, very often deaths.
It is one of the most odious and abominable con tricks ever to be invented in this country.
It is a form of psychological terrorism that creates fear in the target and effectively paralyses him or her – and subsequently drives the emotionally destabilized victim into the arms of the crook-in-dog-collar who made the prophecy.
Either way the crook-in-dog-collar wins: If the prophecy comes to pass the world is informed that he or she has God's ear and a direct link to the heavens.
If it fails to occur as predicted the crook-in-dog-collar simply claims that his or her prayers averted the predicted outcome. Ebeeii.
One can forgive those so-called prophets who in reality suffer from auditory hallucinations and make such false claims as a result.
They are troubled souls suffering from some form of psychiatric condition that perhaps could be managed with treatment involving drugs and therapy.
What is unconscionable and unpardonable, is the deliberate targeting of prominent people including wealthy celebrities to create fear and panic in them, in the hope that they will become followers of the prophesying crook-in-dog-collar to whom vast sums will then be paid
to avert what after all is an end all human beings are destined to experience in any case: death.
It is even more troubling when such crooks-in-dog-collar succeed in getting a hold over some of our nation's leaders - because they struck lucky prophesying their victory at the polls that apparently enabled them to take over the running of the affairs of the Republic of Ghana.
These latter-day Ghanaian equivalents of Russia's Csar Nicholas 11's court's Grigori Rasputin, are the most dangerous of the prophesying crooks-in-dog-collar who are slowly taking over the minds of many in Ghanaian society.
Clearly, today, prophesying has become one of the most lucrative businesses in Ghana because this is a superstition-riddled society - with all manner of nut cases trying their grasping hands at it: in order to gain fame and accumulate untold wealth.
One hopes that the much-talented and charismatic singing star, Shatta Wale, will not allow the crooks-in-dog-collar predicting his death to affect him one bit.
Death awaits us all in the end after all. It is only cowards who die before their actual deaths. God willing, he will live to a ripe old age, perhaps. Haaba.