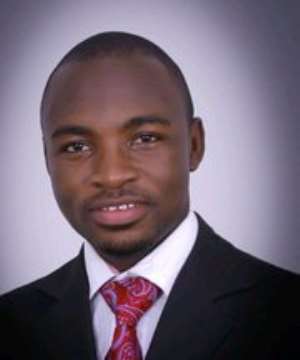 The National Union of Ghana Students (NUGS) has always been optimistic of the chances of the nation's senior soccer team, The Black Stars in any tournament we partake in and we are with high hope that our participation in the AFCON 2012 in the Gabon-Equatorial Guinea, our team of high-spirited men will bring nothing but Gold to our nation.
It is undeniable that it has been a whooping thirty (30) years since we won a cup at the continental level. It is premisedon this, that the students of Ghana deemed it appropriate to throw its prayers, support, and cheers behind the Black Stars even as they take their first counterpart today in the Continental Tournament. NUGS has an untrammelled hope in you and the good people of this great but small nation are with bated breath waiting to wrap their hands on the Nation's Cup.
The Union sees the winning of the Nation's Cup by the Black Stars as symbolic;
• It will unify our people and cool down tempers as we get ready to go to the poll in December.
• It will also prove to the nay sayers out there that our Stars have no boundary.
NUGS is therefore calling on the Coach, Minister for Youth and Sports and the Black Star Management Team to ensure that the Stars have the needed support financially and spiritually to win the Cup.
We are also calling on the Players to please put up their best today and in the rest of their matches.
The Students of Ghana both in and outside the country stands with you and we will not stop praying for you till we cross the victory line.
Go Black Stars.
Go Mother Ghana.
May God Bless us all.
Advertisement
Signed:
AUSTIN BRAKO-POWERS AYARIGA OSMAN
(PRESS & INFORMATION SECRETARY) (PRESIDENT)
TEL: 0242 628164 TEL: 0243 846252
Released on: Tuesday, 24 January, 2012