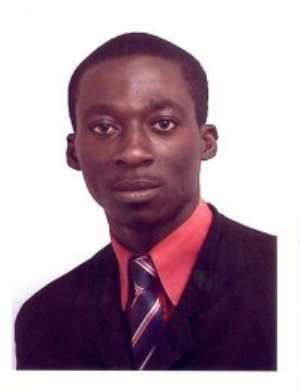 FOR IMMEDIATE RELEASE
STATEMENT OF THE NATIONAL UNION OF GHANA STUDENTS (NUGS)
ON THE STRIKE OF POTAG MEMBERS
Some Monies should be deducted from POTAG members Salaries
The National Union of Ghana Students (NUGS) expresses its disappointment in the members and National executives of the Polytechnic Teachers Association of Ghana (POTAG) on the resumption of their suspended strike effective on 28 May, 2012.
According to them, "Out of the 25 functions we perform, we are suspending teaching, project supervision and invigilation of Examinations".
It is very disheartening that final year students will also be at the receiving end especially when they will be exiting from their various institutions upon witnessing numerous strike of the group in question.
The social contract students have with our Lecturers is broken with impunity by POTAG members. It is expected that Lecturers will fulfill their part of the bargain when students have paid in full their tuition fees among others.
The National Union of Ghana Students is by this statement calling on the;
• The Ministry of Education (MOE), Fair Wages and Salaries Commission and the National Council for Tertiary Education (NCTE) to take the necessary measures to ensure that some amount of money will be deducted from the salaries of the members of the Polytechnic Teachers Association of Ghana (POTAG) as well as any such group who fail to use the appropriate means to address its grievances rather than strike.
• POTAG national executives to immediately call off their strike and use other avenue available to them to call for their migration to the Single Spine Salary Structure (SSSS)
• Students more especially the final year students to exercise some patience even as we call on their teachers to resume their most significant duties as part of their social contract.
Thank you.
Signed:
Austin Brako-Powers

(Press & Information Secretary-NUGS)

Tel: 0242 628164

Released on Tuesday, 29 May, 2012