The Challenge Facing The African Economy Amidst Coronavirus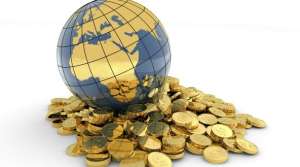 The threat of Africa's economy in the times of COVID 19, photo credit: Southern Times Africa
Despite the fragile healthcare system in Africa, coronavirus cases confirmed on the continent, yesterday, April 27, 2020, were 32,138, with 9,735 recoveries cases confirmed and 1,438 deaths but the fact is the impact will affect the continent like other continents.
According to the African Centers for Disease Control and Prevention) it will reinforce all pre-existing weaknesses that were the main cause of structural unemployment: low levels of industrial transformation, lack of infrastructure development delayed financial and monetary integration, and tariff and non-tariff barriers.
They make the African economy an extrovert and sensitive to shocks and external decisions, with intra-African trade currently only 16.6%, a strong dependence on the export of raw materials.
The impossibility of becoming independent due to the lack of a manufacturing industry capable of transforming its raw materials to respond to the potential high demand for goods and services on national and international markets.
And it is precisely this last point, together with education, raised by the African Development Bank as the only method capable of creating the necessary jobs.
The direct negative impact on the most important sectors of economic growth on the continent is already being felt.
The breakdown of the world economy through global value chains, sharp drops in raw material prices and tax revenues, and the application of restrictions travel and social issues in many African countries are the main causes of negative growth.
African countries' exports and imports are expected to decrease by at least 35% from the level reached in 2019. Therefore, the loss in value is estimated at around 270 billion dollars.
The top five African economies, Nigeria, South Africa, Egypt, Algeria, and Morocco represent over 60% of African GDP. The level of impact of Covid-19 on these 5 economies will be representative of the entire African economy.
The tourism and oil sectors represent on average a quarter (25%) of the economy of these countries, two sectors that are already suffering heavily from the current crisis, starting with the significant drop in commodity prices.
The drop in crude oil prices at the end of 2014 contributed to a significant drop in GDP growth for sub-Saharan Africa from 5.1% in 2014 to 1.4% in 2016. During that episode, prices of crude oil decreased by 56% in seven months.
The current drop in crude oil prices has been much more rapid. Already, crude oil prices have already fallen by 54% in the last three months since the beginning of the year, and the prices of non-oil raw materials have also fallen since January, with natural gas and metal prices falling respectively by 30% and 4%.
Aluminum also decreased by 0.49%; 0.47% copper and 1.64% lead. Cocoa has lost 21% of its value in the past five days, and global prices for key food products, such as rice and wheat, can also have an impact on African countries.