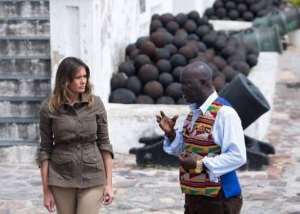 Melania Trump today [3rd October 2018], visited the Cape Coast Castle and described her experience as very 'emotional'.
The United States First Lady spent close to an hour at the castle, where he was taken around by tour guides.
Mrs. Trump in her visit to the castle walked through the infamous 'door of no return' after she had signed the guest book. Some media reports also has it that, she laid a wreath in memory of the slaves.
Mrs. Trump also spent 10 minutes inside the cramped male slave dungeon in the Cape Coast castle.
She described her visit to the Cape Coast Castle as "very emotional" and says the Castle is a place people should see and experience.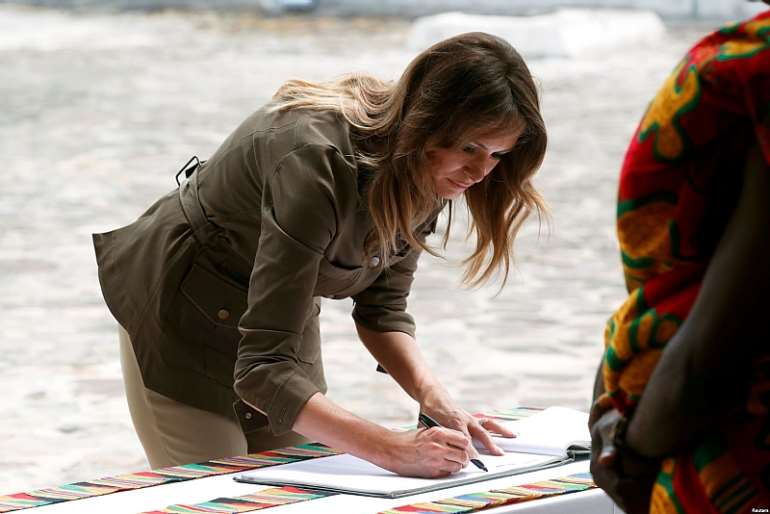 Mrs. Trump is visiting Africa on her first extended solo international tour as First Lady. She was received by Ghana's First Lady, Rebecca Akufo-Addo when she arrived in the countryon Tuesday.
Mrs. Trump on her arrival visited the Greater Accra Regional hospital and donated items to the hospital.
Her visit to the hospital was also aimed at acquainting herself with strides Ghana has made with regards to child healthcare and possibly find ways of assisting.
Mrs. Melania Trump has stops planned in Malawi, Kenya and Egypt for her solo international tour in Africa.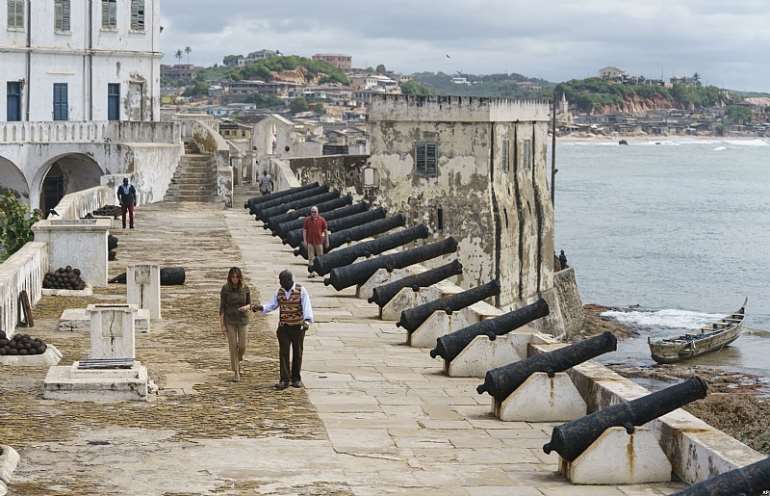 Barack and Michelle Obama visits Ghana In July 2009, the then U. S President, Barack Obama and his wife and children also visited the Cape Coast Castle during a visit to the country.
Mr. Barack Obama toured the Cape Coast Castle with his family and described it as an "extraordinary" experience.
He said his family's tour of the Cape Coast castle was an emotional, and an important landmark that will help his daughters understand their obligation to fight oppression and cruelty.
Citifmonline