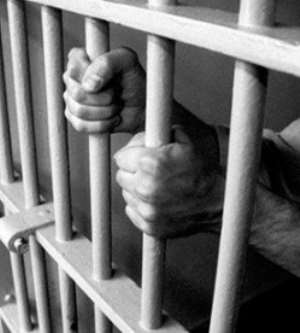 The condition of prison in Africa is terrible
The Nigerian Centre for Prisons Reforms and Inmates' Right (CENPRIR) was incorporated on June 29, 2004. It's a non-profit making, human rights and non-governmental organization based in Abuja Nigeria; which task is to help prisoners live a normal life and ensure the deprived do not become prisoners.
The aim is to strategically prevent the influx of people to prison through empowerment, protect rights of those in prison and promote rehabilitation of inmates for a crime-free society.
Another mission is, helping prisoners live a normal life and ensure the deprived do not become prisoners. As a consequence, the organization promotes and protect rights of inmates with special priority to women and children.
And with these actions of CENPRIR the sun is starting to shine above mostly horrific circumstances in African prisons.
Further aspects of CENPRIR
*To advocate improved welfare for inmates
*To rehabilitate inmates for easy reintegration into the society
*To help youths acquire and deploy skill
*To collaborate with other human rights organizations for prison decongestion
*To carry out research work in prison from time to time
*To collaborate with other relevant organizations for capacity building.
Below the list of CENPRIR staff who are all passionate volunteers in this project
1. Isowo Smart.G: Centre Coordinator/co-founder
2. Barr. Oriaran Peter : National Secretary/co-founder
3. Barr. Idowu Illesanmi: Legal Adviser/co-founder
4. Arc Okoli Christopher: Planning and Design officer
5 Okechukwu Okereke: Finance/ PRO
6. Pyarrap Amina: Counseling and Skill Acquisition Officer
7. Isowa Helen Smart: Admin Officer
8. Angela Iyamba: Skill Acquisition Officer
9. Sankara Ofem: Welfare Officer who joined us after 11 years in prison
10. Elim faith: Intern
According to the spokesman of CENPRIR, this is the point we engage, educate and empower people; mostly the youths to enable them to become employed, busy and productive, thereby making crime unattractive.
From research, we noticed most crimes are as a result of unemployment, idleness or lack of meaningful life. Our job at this point is done outside the prisons. This is our way of preventing crime.
Every day the prison doors open for someone to step out into the society. As a result of this, we carry out rehabilitation programs that will reset the minds and skill sets of inmates for easy reintegration into the society.
Prison decongestion is also core to us at this level by paying fine for minor offenders mostly women imprisoned with their voiceless innocent children as top on our list. We also support them in various area of rights and material needs.
We reintegrate, reconcile and help them through restitution process. We also promote the skill they might have acquired in prison so that they don't get discouraged by the degree of competition in their chosen endeavor. In addition help, children and families of convicted people get an education.
African Prison Officers Staff Should Not Let Themselves Be Muzzled
Despite African regimes that frequently violate human rights, the Nigerian population has never let themselves be muzzled with its ineradicable urge for freedom. Action activists for human rights elsewhere in Africa follow the development in Nigeria with suspicion and hope that victory will begin there.
An outspoken love of freedom, which formed the motive for the independence fighters in the fifties, has held up in Nigeria. While elsewhere in Africa, after the first years of independence, authoritarian one-party states were established without much resistance, Nigeria managed to preserve a relatively large amount of freedom and pluralism.
Primitive dictators like Amin, Mobutu, Banda or Eyadema would be laughed at in Nigeria. Nigerians campaigned for the protection of their human rights under both military and civilian regimes.
Nigerian rulers with strong dictatorial tendencies, such as President Buhari in 1984, had to clear the field quickly under pressure from the population. It is a fact that Nigerians never let themselves be muzzled.
The relatively large freedom in comparison with other African states does not make the Nigerian human rights organizations milder. In harsh terms, they condemn the dictatorial regimes.
The organizations joined together in a Campaign for Democracy and they now form the best-organized opposition to the (military) regime.
Clement Nkwankwo head of the Constitutional Rights Project
"The state has suppressed and raped the legal system," says Clement Nkwankwo, who at the time heads the Constitutional Rights Project. Nwankwo's group not only helped political prisoners but also assumes it for ordinary criminals.
"Detainees accused of theft or murder sometimes sit for years in overcrowded prisons in custody," he says, "under extremely bad conditions they rot away in the cells. They are simply forgotten."
Amnesty International has been campaigning for years against the mandatory death penalty in Nigeria on armed robbery. In an attempt to combat chronic crime, the government issued a decree in 1970 under which special tribunals, which do not allow an appeal, condemn armed robbery. In 1984, under President Buhari, 355 death sentences were executed and in 1990 subsequently 120.
Western countries and international financial institutions, who support undemocratic regimes through their aid to African governments, should not stop foreign aid when governments violate human rights. I do not argue for that, because then you punish the entire population. Aid to private development organizations must continue!
Western governments have followed such a policy ever since the end of the Cold War. In Kenya, Zaire, and Malawi, for example, they try to enforce democratic reforms in this way.
African governments, for their part, emphasize the rights of the community to the development and social security, in which, as the thought seems, individual human rights are sometimes subordinate. In this spirit, the Organization of African Unity adopted the Charter of Human and Peoples Rights.
"African governments have often underlined the rights of the community to speak out properly about the suppression of individual human rights," Nkwankwo criticizes. "Individual rights must be guaranteed under all circumstances," he added.
The state government once declared a work-free day for civil servants to allow them to welcome the 75-year-old leader. Buhari used the occasion to call on Nigerians to preserve their unity despite the diversity.
"Our goal is to bring together all sections of the nation and all Nigerians of every creed, region and ethnic group into a mutually beneficial productive, social, economic and political relationship," Muhammadu Buhari said.
But Buhari's call on all Nigerians means also inmates are involved who should be handled according to the Charter of Human and Peoples Rights. At least he should underline the efforts of the Nigerian Centre for Prisons Reforms for Inmates' Right and provide them with help in order to meet their goals.