Woyome speaks...says he earned his wealth through honest, diligent toil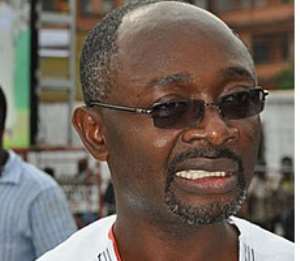 Financial Engineer Mr Alfred Agbesi Woyome has responded to his critics in a long treatise.
He insists he has been singled out for unfair vilification.
Below is the full statement released yesterday evening.
PRESS STATEMENT ISSUED BY H.E. ALFRED AGBESI WOYOME
DATE: 31st JANUARY, 2012
I have been following with much interest, the ongoing crucifixion and sullying of my reputation and character, by various persons over the last few weeks, concerning the judgment debt paid to me by the Government of Ghana through duly constituted and appropriate legal mechanisms. I have also noted the vitriolic agenda by certain groups of people notably the NPP as a party, and the unhidden intent to demonise me.
Let me begin by stating that, I am appalled by the decision by these persons to single me out and hold me up to public ridicule, when the fact remains and evidence exists, that judgment debts have been paid, in the past, to a host of people and institutions by this government, in respect of liabilities largely incurred by the previous Kufuor-led NPP Administration. This is a fact known to many.
Even more notable is the fact that, whilst some of the beneficiaries of these judgment debts obtained their payments through mediation and arbitration, I had to fall on the court to fight my case and judgment was entered on my behalf only after much wrangling and legal argument.
Some of the very people who have found their voices and cried loudest in this vindictive vendetta against me have, to all intents and purposes, been engaged in conduct and behaviour which have, by their very nature and failure, exposed the State and people of Ghana to monumental losses in revenues and earnings and which occasioned the awards of these same judgment debts, which they now appear to have no knowledge of, and wash their hands of, like Pontius Pilate.
I find it very worrying and am troubled by the fact that in spite of the efforts of the President of the Republic and many other well meaning Ghanaians to ensure that the Rule of Law becomes the bedrock upon which our democracy is sustained, there are even now, frantic attempts being made by some individuals to frustrate the Law, for their parochial and selfish interest and gain.
I wish to go on record in stating that, I have worked long and hard throughout my life and earned my wealth through honest and diligent toil over many years, and long before the payment of this recent Judgement Debt in my favour, I was engaged in many philanthropic activities, from which many individuals and institutions have benefited, and can attest to.
In my engagements, both within and outside the borders of Ghana over the years, I have worked in the best interests of my country and its people, and attempted at all times to be an example to others of the rewards of sacrifice, honest earnest endeavour and integrity in business. In all my dealings, and undertakings I have never sought, and will never seek to make any gain by dishonest means.
I am not oblivious to the socio-economic challenges that are facing our nation today and I have personally been heavily involved in solving some of these challenges in various capacities.
Despite the many challenges that face our country, however, the enshrined principles that govern out lives and are founded in the code that is the Rule of Law, cannot and must not be sacrificed, on the altar of socio-economic problems. It is this same instrument, and maxim (The Rule of Law) which through adherence to it, serves as the foundation for resolving these self-same problems and challenges. It cannot be thrust aside because it is embarrassing or inconvenient to one or another party, or group.
It is in the spirit of the respect for the rule of law that I resolved to seek redress to my grievance through an appropriate and legally constituted mechanism, the courts system, after more than seven years of persecution by the erstwhile Kufuor Administration. This was not a decision taken lightly, but if Ghana is to move forward, then we must all, as citizens, be free to use democratic systems to ensure that our Rights are respected and that we are heard when we cry for Justice.
My decision to cooperate with the Economic and Organised Crime Office (EOCO) was born out of this same respect for the rule of law and my desire to support any legitimate effort to unravel the facts relating to this whole affair but not to reopen the trial/case which had been concluded already by a court of competent jurisdiction.
However, certain developments that have arisen out of our current engagement with EOCO make us believe that the organisation is acting outside the letter and spirit of the agreed effort to untangle the issues and matters relative to the awarding of the Judgement, and that indeed, they have flouted the laws of Ghana in some of their actions.
Particularly, I refer you to the following:
1. The freezing of my personal bank account
2. The freezing of the bank accounts of companies in which I have an interest
3. Allegedly writing to the Bank of Ghana and rural banks requesting details of all accounts related to myself and companies related to me countrywide against the Confirmation order [albeit delayed] given to them by another court of competent jurisdiction.
4. Repeated references to me and my company when they are aware that the payment of the judgment debt has nothing to do with my companies which are limited liability companies and exist separately from myself.
5. Inquiries into business transactions of my companies and me that are totally unrelated to the matters to which this issue refers.
Subsequent to the above actions by EOCO, I have only yesterday received a letter from EOCO dated January 26, 2012 and signed on behalf of the Executive Director with the heading "Order for confirmation of freezing accounts."
The letter was purporting to inform me that my bank account(s), financial assets and other assets had been frozen by their office with immediate effect.
According to the letter, the freeze is to facilitate ongoing investigations into suspected fraud with respect to payments made to me and my company by the Government of Ghana in 2010.
The letter further stated that under the freeze order, I may not access any funds in the accounts or dispose off any assets without the consent of the EOCO.
Our contention is that, EOCO's interaction with us was based on a mission to cordially and amicably seek information, but their conduct as enumerated above clearly shows that they are operating outside the original framework which they communicated to me, and their actions now constitute a direct infringement on my Rights as a citizen; indeed, their behaviour has taken on the aspect of a witch hunt.
Again, the Court Order obtained by the EOCO mentioned the specific account that received the monies accruing from the Judgement Debt as being the one to be frozen. In stark contravention of this Order, the EOCO froze several more accounts, as already highlighted. It must be noted that since the commencement of the investigations by EOCO, I have visited their offices, at least, four times for various interactions, and on all these occasions, I have cooperated fully with the EOCO, and laid my affairs open for their scrutiny.
I have brought a suit against EOCO because of the above acts that have been visited against me, persons and organisations that I have interests in.
It is however preposterous for anybody to suggest that I may have been involved with fraud with regard to the judgment debt paid to me.
Despite denying that I and companies in which I have interests are under investigation, they have intruded into Bank Accounts and financial affairs which have no bearing whatsoever on the quest for information in the Judgement Debt issue, and they have adopted postures that indicate that my companies and I are under direct investigation.
I have come to the conclusion that EOCO is investigating Alfred Agbesi Woyome and attempting to conduct a virtual retrial of a law suit that has been determined by a court of competent jurisdiction. EOCO is taking this line of action at a time that another Agency of State, the Attorney-General's office, which has supervisory authority over the EOCO, has filed a suit seeking to address what the State apparently believes is an issue worth pursuing in relation to the judgment debt paid to me. In my respectful opinion, EOCO's pursuit of their current line of action, is in direct contravention of the Laws of the Republic of Ghana and I believe that it is necessary to bring same to the attention of all well-meaning Ghanaians who are following the happenings relating to my good self in the Media.
Again, I find the actions of both the EOCO and Attorney-General to be most discriminatory. My assertion arises from the fact that, of all the Judgement debts paid to various individuals and entities amounting to a colossal of approximately six hundred and forty million Ghana cedis [GHS 640,000,000.00], it is the judgement debt paid to Alfred Agbesi Woyome that merits their focus and attention. Judgment debts which were determined through Arbitration have been paid; and I, who had to resort to the courts to seek redress, am being treated as if I have done wrong? Is it simply because in this instance the matter came to the public attention? Is this an attempt to save face and provide a scapegoat? Is the constitution not the highest authority in the land?
I would like to thank all my supporters and well-wishers for their continued unflinching support in these trying times.
I emphatically assure you that I have done no wrong. Those who are behind this plot to tarnish my hard-earned reputation shall surely be unmasked.
In closing I would also humbly request that the media do not conduct a trial by media and seek only to publish clear and substantiated facts surrounding the matters associated with this case. An honest citizen's right to an honest living and to redress before the courts of Ghana is not a privilege but an Enshrined Right in our Constitution. Let us all fight for, and defend our rights.
I thank you for your kind attention and urge you to continue praying that the truth, and ONLY THE TRUTH, SHALL STAND!
ISSUED IN ACCRA THIS 31ST DAY OF JANUARY, 2012.
SIGNED: .........................................................................................
H.E. ALFRED AGBESI WOYOME