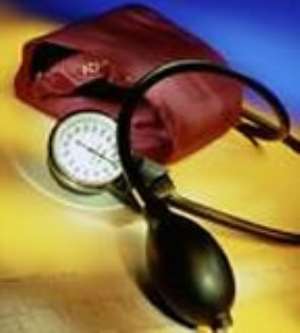 Stakeholders in mental health on Thursday said mental health, which had been neglected should be given priority attention to ensure adequate treatment of patients.

They noted the absence of political will, financing and inadequate resources faced that aspect of health and explained that mental issues had been relegated by the authorities.

They stressed that mental illness was treatable and highly preventable and called on Ghanaians to ensure that they visited their relatives who found themselves in psychiatric hospitals and also accepted them back home when they were treated.

Speaking at a day's workshop for journalists on effective reporting on mental health in Accra, Mrs Janet Amegatcher, a lawyer, cited the delay in the passage of the Mental Health Bill as an example of the neglect of the illness.

The workshop, organised by Basic Needs in collaboration with Mind Freedom, Ghana, both non-governmental organisations, was to enable journalists to understand mental health issues so as to cover and report on mental health and development related issues.

Mrs Amegatcher said people with psycho-social disabilities had equal rights as normal beings and urged Ghanaians to ensure that such persons were given the needed and equal rights.

Dr Akwasi Osei, Acting Chief Psychiatrist and Director of the Accra Psychiatric Hospital, explained that mental health remained a major problem worldwide and it had escalated due to the increased number of refugees and internally displaced persons, which had weakened the social structures.

He said people with mental illness could be productive, contributing to society and explained that every person had a trait of psycho-social disability.

Dr Osei urged journalists to ensure that they used their pens "positively" to educate the populace on the importance of extending love, care and support to people with psycho-social disabilities.

Dr Osei said the mental health bill when, passed into law, would move mental health care into the communities with the assistance of the community psychiatrist nurses to ensure that treated patients had follow-up health care to ease the pressure on the three main psychiatric hospitals.

Mr Peter Badimak Yaro, Country Programme Manager of Basic Needs, expressed regret about the absence of psychiatry hospitals in the three northern regions where there was no single specialist psychiatrist.

He called for the reinforcement of community mental health activities to include quarterly specialist outreach clinics, community follow-up outreach clinics, home visits as well as community education.