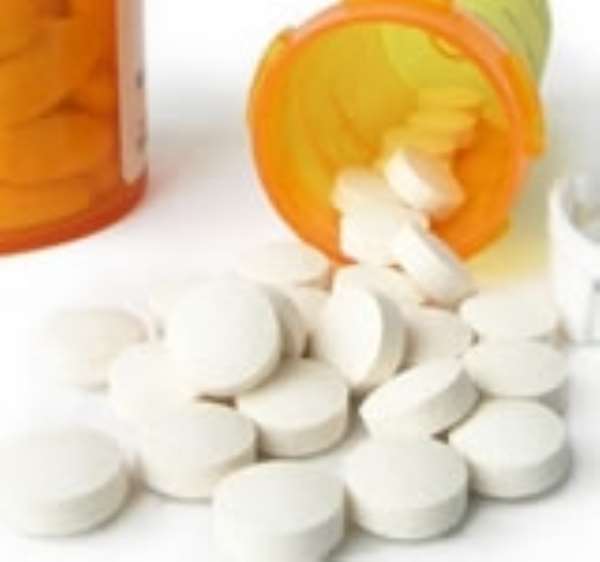 Dr. Onka Asthana, Deputy Director of the Central Drug Research Institute, Lucknow, India, has officially introduced to medical practitioners a new malaria drug, which has proved effective in the treatment of the disease in India.
The drug, an injection called "Alpha-Beta Arteether (a-B Arteeher)" or EMAL Injections, had been approved by the Food and Drugs Board and was effective for the treatment of complicated malaria or those that affected the brains, he said.
The drug developed in India by Themis Medicare in 1999 was to manage drug resistant malaria cases and for management of relapse situations in patients.
Dr Asthana, explaining how the injection worked, said the drug was extracted from plants used for traditional Chinese medicine and was to be administered for three days.
He said clinical trials of the drug had been done in India to establish its safety on patients and pointed out that cure rates for uncomplicated cases were between 93 and 100 per cent while rates for complicated cases were between 91-100 percent.
Dr Asthana said mortality in complicated cases ranged between four and 8.5 per cent due to late diagnosis and treatment of the disease and called for quick clinical reports and early treatment to avoid such situations.
Mr. Sumit Mitra of Themis Medicare in India said the EMAL injection had earned recognition in many Asian and African countries such as Cambodia, Kenya, Zambia and Nigeria, among others, and was expected to be introduced in Uganda, Tanzania, Mozambique and Ethiopia.
Mr Gopal Vasu, Director of M and G Pharmaceuticals Limited in Ghana, said the drug would be sold between GH¢6 and GH¢7 (60,000 and 70,000 cedis) for the dosage.