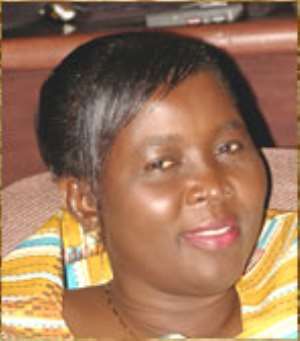 The Ministry of Health in collaboration with its partners on Monday launched an integrated Maternal and Child Health (MCH) campaign for 2007 aimed at improving the well-being of women and children.
Globally, out of the 191 countries, Ghana ranks 42nd with respect to under-five mortality while maternal mortality remained high with only about 50 per cent of pregnant women going through supervised delivery.
The nationwide campaign to be held from November 28-30 would scale up interventions against diseases of public health importance such as malaria, polio and Vitamin A deficiency affecting children, pregnant and post-partum women.
All children under-five years will receive polio vaccination, Vitamin A supplementation and de-worming treatment, while long lasting insecticide-treated nets will be provided for children 0-12 months and birth registration for those under one year.
Pregnant women will be given long lasting insecticide treated nets while post-partum (lactating) women within eight weeks of delivery will receive Vitamin A supplement.
Launching the campaign, Hajia Alima Mahama, Minister of Women and Children's Affairs, said children under-five were still the most vulnerable to illness and death.
She said the campaign was necessary to accelerate efforts in Ghana to improve the health and well–being of women and children adding that the success of the 2006 campaign against malaria, polio, vitamin A deficiency and measles was an encouragement.
Hajia Alima said the health sector had adopted various strategies for good health like the High Impact Rapid Delivery (HIRD) through increased proportion of supervised delivery and prevention of mother to child transmission of HIV/AIDS.
She said the Ministry of Education, Youth and Sports, Ministry of Communications and National Orientation and the Food and Agriculture Ministry should partner the MOH as they would play a vital role to ensure the success of the programme.
"By the end of Ghana's 50th Jubilee Year, all young children and pregnant women would be healthier and happier," she added.
Major Courage Quashigah (Rtd), Minister of Health, said human resource development was crucial for the country to achieve her Vision 2015 and that was the reason the Ministry adopted the phrase; "Create Wealth through Health".
He said human resource development should start from the womb where the human life began, adding that for one to be intelligent depended on how the fetus was nurtured.
Major Quashigah noted that there was the need to focus more on the health of pregnant women as it had been proved beyond doubt that a friendly and healthy environment a pregnant woman enjoyed reflected on the child.
He advised pregnant women to visit the clinic regularly for their ante-natal and post-partum care and avoid alcohol and smoking as they had adverse effects on the foetus.