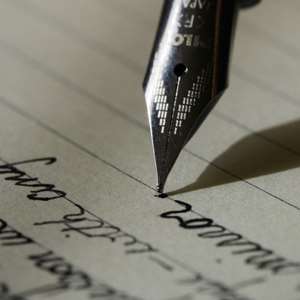 Lights fashioned in the shape of the nation's independence heroes draped over the imposing cement colonial building facades, and the square was filled with people wielding miniature Red-Yellow-Green colored flag with the black star sparkling at the very midpoint of it. It was all on TV.
Widespread confusion that ain't no joke, triggered by the absence of the former president, Rawlings. But with or without the only former president alive the ceremony went on anyways. Magnificent and joyous. That's what you visualize.
Thousands of dual citizenship holders came all over the world to join in the celebration. Some of them have been away for decades. Others are simple strangers or foreigners while the rest - regular visitors.
Among the numerous categories of people coming to celebrate Ghana's golden jubilee, one thing that ain't no joke was very common to all. They were in for surprises. Surprised to see such much change in so short a time frame. Hundreds of them could not make out the way to their own homes. Pitiful uh? Well it did happen.
But it was all because of change. A change for better, not for worse is what we love to share in it. That, characterized by a passionate political drive and a celebration of revolution that scans the continents of the world, be given top priority.
We as humans though, find ourselves in a world that had dramatically changed. We don't have to look that far back to see a world affected by war as we once had to. And we still have it present in some of the world's hot spots even as we speak.
But in all, an independent day that ain't no joke is a time to remember all those who lost their lives in their service to the country.
It is truism that one touch of nature made the world come. Even in that war torn part of the world, where misery and degradation abound, life will still go on while beauty is not far away. We might have to make that ultimate sacrifice that ain't no joke to enjoy the fullness of a triumphant wave with the nation's flag when Ghana celebrates her Diamond Jubilee, ten years less a day from now.
Let us not spend so much time in blaming and complaining. We probably are twice as wrong as those we tend to blame when mishaps occur.
Let us then take a holistic approach, addressing issues pertinent to the development of the nation in efforts to inspire abundant living for all. In so doing, we'll promote sustainability of the surroundings in our own small world as we share in the vision of creating a better world for ourselves and generations to come. This, I tell you ain't no joke at all for, lightning of Your Eyes balances the energy and strident desire for change with poignant and personal recollections. Participating in rendering assistance by use of your talents, abilities and gifts will leave a favorable impact that ain't no joke on others. Let us search our minds to see if there is any episode that calls for a word of reconciliation, some personal problems unsolved, some good deeds left undone. Even when so much time has elapsed, let us not assume that it is way- too- late because it never is. It certainly feels so good to go fronting into hard wind, winning against its power, but it feels a thousand times better to go forward to a goal of inward achievement brushing aside all your old internal enemies as you would march on as to war.
The celebration of our country's Independence will have a truer sense of identity that ain't no joke, built in us, enabling us to better preserve our unique history and culture. But above all, it will see to fully harness our sociopolitical and economic power thereby guaranteeing full returns of positive possibilities. It will again capitalize on a solid record of economic progress and development.
All these are achievable if we have faith and confidence. And like Marcus Garvey said, "if you have no confidence in self, you are twice defeated in the race of life. With confidence, you have won even before you have started". But like I said earlier, above all else, you better make sure a freedom fighter is never forgotten especially in the celebration of a nation's independence. This I tell you ain't no joke at all.
See you next time.