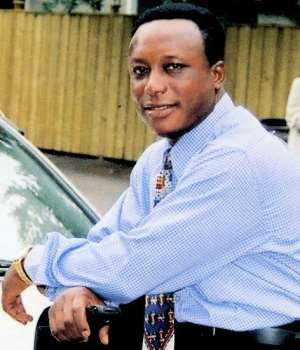 It's almost probable you know of someone who lacks simple analytic skills- did not have the means to attend school, who failed school,or simply dropped out of school- but still managed to succeed quite well in life. Such success develops largely on environment and doing what it takes to succeed, by fair or foul means.The grim reality of life is that, up to a point, a man's life is shaped by heredity, environment and changes in the world about him. Then there comes a time when it lies within our own individual grasp to shape our lives into the sort of things that we wish IT to be. This, I tell you ain't no joke at all for, it is only the weak ones who blame their par- ents, heads of states, their race, or the lack of good fortune and some odds that work against them.
In one of my previous articles, the thought was to slow down the speedy individuals, whiles the motive was to rekindle the slow starters to get up and act NOW before it's too late. You cannot wait for distant days to come before you act. It may be too late before you even begin.You and I have only today to begin anew, by following our dreams, for in the end, all we will have left will be our memories about things undone in the past. This again, I tell you ain't no joke at all.
A greater majority of us are hunted by five decimal words: But It's Too Late Now: There was this high school drop out who failed to get a promotion in the job he so desired. Then he wished he had better graduated in his field of employ... But It's Too, Late Now.
There was this unfaithful wife who wished she could salvage her marriage after the divorce papers were signed... But It's Too Late Now. There was this hypocrite who conned the banks, individuals, his
own church as well as his business associates, till he went to jail for life. Then he realized he had better
amend his evil deeds... But It's Too Late Now.
Again there was this office worker who was fired because of his alcoholic problems... But It's Too Late Now.
The thought here is to search our minds to see if there is some past episode that calls for a word of reconciliation, some personal problems unsolved, some good deeds left undone, so as to make changes in our lives before It's Too Late when it gets too late. Even if a long time has elapsed, we need not assume that it's too late for it never is… All in our lives, and at any given moment, there will be an impediment in our way that will attempt to stop us from acting smoothly. But there is no vast sen- sation in life than that which comes after victory over oneself. And it never is too late to redeem a past mistake to make a fresh start. Again this thought, ain't no joke at all.Life itself may not be the party we hope for but while we are at it, we must as well dance to the rhythm of it, whether it is dancing in the streets, in the kitchen or at bigger parties; and again whether it is the waltz, agbwadja, akapoma, twist,
bombs, kete or ADOWA, it is best we dance well to the rhythm of the song being played. All we do is move our bodies to the music. No need to lie in our beds when the day is done with the next 1000 chores running through our minds. No need to speed but we must start early for if you run so fast from Accra to Kumasi in a hurry, you miss half the fun getting there.
This I tell you ain't no joke at all. Life is not a race. We need to take it slower. Hear the music before the song is over. Of course some of us will continually blame their circumstances for what they are not. But
those who succeed in life are those who get up each day looking for their circumstances. Even if they can't find it, they'll make it. Individually, if you've got something to offer the world, it will come through the expression of your own personality. That single spot of divinity will set you off and make you different from all other living creatures.
But if what you are seeking is right before your very eyes, you should be ware that time is slipping by and that there is no need to wait too long. Don't wait any longer, the music won't last and time is too short. So a con man may steal your Newspaper company by doing an incorporation of it to his Cut and Paste S & D, with the result that he is able to ask for a huge grant from the government. He is bound to trick all your potential advertisers by attempting to advertise their businesses for them freely in the stolen corporate Mirror and also try to come out twice a month. He will again infringe upon the copy- right law by copying bits and pieces of news items from your Newspaper for his publication. But lo and behold, this con man can only publish for two months and retard till time indefinite.
For reason, the weight is twice as much as his body mass, and he can carry it but not too far from where he stole it. That is why I say, there is no need to blame circumstances, and you can shape and reshape your life accordingly. Even if wicked people should infest on your ability to progress in life, just dance to the tune of the music by praying hard and trusting in God, for where dry deserts end, green grass grow. That ends another chapter of ain't no joke.
See you next time.