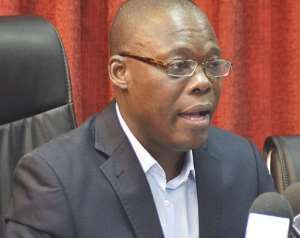 Fiifi Kwetey
Former Deputy Minister of Finance, Mr. Fiifi Kwetey has said government is not only being wicked and insensitive with the introduction of taxes in the 2022 Budget Statement but also hypocritical.
It comes after Finance Minister Ken Ofori-Atta announced certain taxation decisions taken by the government for next year including an Electronic Transaction Levy tax on Wednesday, November 17, 2021, when he went to parliament to present the 2022 Budget Statement.
Amid fears of more hardships, Fiifi Kwetey who has been a deputy finance minister in the past has shared his thoughts.
In an interview with TV3, he said the decision by the ruling NPP government is callous and goes against everything they preached when they campaigned for Ghanaians to vote for them.
"You don't have a government that runs to power on the mantra that taxation is the lazy man's approach to governance. A government that says you are moving the country from taxation to production and then you come into office only to slap these humongous taxes on ordinary people.
"For me, it is callous, it is wickedness, it is insensitive and above all, it is hypocritical and that is the challenge that this country faces especially with Bawumia," Mr. Fiifi Kwetey said.
According to him Vice President Dr. Mahamudu Bawumia has particularly failed the people of Ghana and should forget about the 2024 elections if indeed he has the ambition to become President of Ghana.