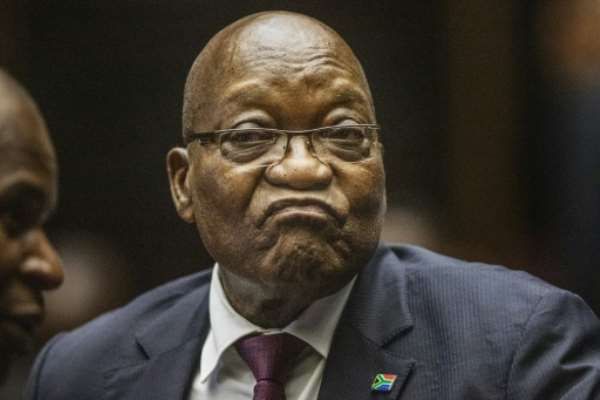 South Africa is praised for sending former President Jacob Zuma for 15 months to prison for "Contempt of Court". The judges get applauded for it while at the same time it raises the question of whether or not the judges understand some fundamental issues of not only modern law systems and have done more harm than good.
" Contempt of Court" is based on the idea of not being obedient to the court or/and lowering the respect, someone should have for the court, its judges, the proceedings and the outcome. This principle of the law system collides with the human right of "Freedom of Speech."
In the 2013 Election Petition Hearing in Ghana, three journalists used their rights of information and Freedom of Speech to express their views on the Hearing. Two journalists were set free after delivery of a qualified apology in court while one journalist was sent to three months imprisonment. The presiding Judge argued his decision that in developed democracies such criticism of SUPREME COURTS is acceptable but not in developing countries. An interesting view made which makes ordinary citizens wonder how possibly a court can determine the maturity of democracy rather than having to accept once their mandate is based on the pillars of democracy to be strong and bold enough to accept criticism founded on the principle of "Freedom of Speech" that does not include lies, defamation or fake information.
Former SA Jacob Zuma might be guilty of all charges brought against him. As a defendant, he has all the right to be silent or even tell lies, only witnesses have a tell the truth and answer questions asked by the judges, correct and truthfully. Refusing to give evidence can bring them behind bars. The time to serve normally does not exceed more than a few weeks or months. It is the mandate of the State Prosecutor to prove his case against the defendant for the court to file a judgement.
When looking back into the history of various law systems of the past in various corners of the world this principle of the defendant to lie or be silent still for the court to rule on a case based on the evidence brought before the judges was and are always the same except otherwise seen in modern Africa.
Sending Jacob Zuma into prison for his right as a defendant to remain silent exposes the misunderstanding of the court of its power, position in the society, its mandate and the rights of ALL defendants regardless of how much the defendant is liked or disliked or how most certain or impossible a conviction would be.
Based on these principles the decision is to be seen as doing more harm than good.