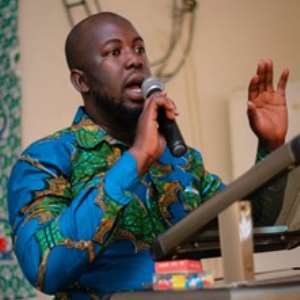 Tahiru Lukman Youth Activist & Dev't Consultant
There is a serious issue of political intolerance in Ghana, a development that many people begin to be worried. The quest for political power in our election seasons has become an experience that, many Ghanaian begins to wonder why the country should be more heated any time we have an election?
From heated debate to confrontation: from insults to assaults, from vandalism to sounding of a war drum, from gross indiscipline to insubordination; from vandalizing party properties to destroying the commissions' properties; from the hacking of opponents' social media accounts to blackmail. The insensitivity of political activism in Ghana is indeed fast becoming disheartening.
We must admonish political leadership most especially the NPP and NDC to appreciate the fact that politics is a contest of ideas and so the election is not about war.
Politicians shouldn't be the first to sound the war drum. They would be the very people to suffer more than the ordinary Ghanaian. If they feel safe because of their diplomatic passports, what about their families who live in our communities, do they have diplomatic passports?
They own mansions, cars, companies, and other valuables so they should be careful in their conduct.
We work in their private companies.
We are the very people who campaign for them.
We are the ones who are engaged in their spiritual dealings.
We are their conduits to cheating the masses.
Their children are in top positions, they are rewarding their brothers-in-law, and brothers with juicy offers as if they never paid the bride price.
Their kinsmen and friends become the only families they have.
Young people must be told that politician always has a permanent interest but doesn't have a permanent friend.
We need to be aware of the real enemy of our country.
We are accomplices in the creation, loot, and share.
The lessons of COVID- 19 are enough. We were all locked in this country and more prominent people were all heavily hit as they had contracted it and even died more than the poor people in the countryside. With this experience, no politician would cause mayhem and escape. We are all in this together!
Peace is irreplaceable and the price for political instability is an unpleasant loss of life, property, and collapse of a state. Politicians must be guided with their loud mouth of dishonesty and self-desire to win power by all means. We will all suffer the consequences of our actions. The borders would be closed, the airport won't operate and we will remain in Ghana. So don't let any politician deceive you to be on the war front. They should bring their children and in-laws first.
Author: Tahiru Lukman
Position: Youth Activist, Development Consultant & Pan-African Author
Tel: +233 (0) 209154057
Email: [email protected]