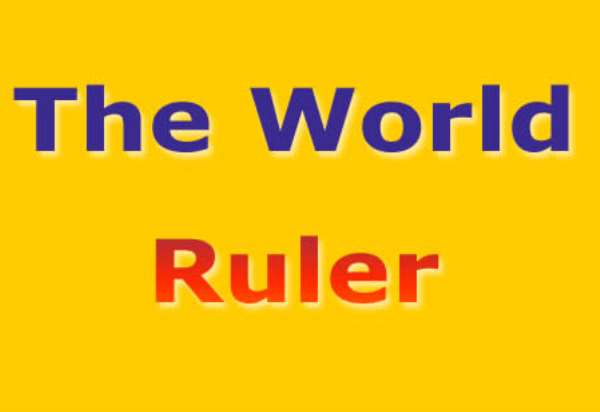 "From the old Greek, he has learnt that such a powerful King needs a balance that could step in case the King had any intentions to step out of his mandate given by the people at any time based on evidence. This panel of five people has the power to arrest the King, lock him up and make him stand trial before a Ghanaian court in which the opportunity is given to him to defend himself and once proclaimed innocent goes back to his palace and to be the King again."
Robert Akotoka agreed and said: "Yes, we know that part of the Kingdom of Ghana very well. But what does that mean now?"
"It simply means...we will use this rule in the Kingdom of Ghana against the King of Ghana...simple as that. We will fight King Thomas with his very own weapons...the law he has set up. This will give us the chance to take back Ghana into our hands and set up a Fifth Republic of Ghana to rule over our people and manage their affairs."
"Evidence...I mean, you just said...sorry, now I am lost and confused," pointed Robert Akotoka out sitting back and thinking and thinking and thinking seeing Eric Donkor celebrated the moment of confusion. Silence filled the air and pushed the sweet cannabis smoke aside. First and second wife were allowed to open the windows and push the heavy curtains aside.
"We will simply fake the documents and roll out massive propaganda that King Thomas was...bribed...took money for a contract given out." Eric Donkor seemed to whisper to get the attention of all his friends, some of which were already close to falling asleep on the couch. If anyone had dropped down a needle to the thick carpet the needle would have been ringing like bells in their ears.
"But...but...when it is not...", tried Kwame Owusu to intervene and save his boss from a path with no return potentially crashing him and the legacy of his family for all times. He saw the danger in the proposed move and judged the risk as too high.
Eric Donkor took a glass of Champagne and proclaimed: "You are all cowards...all of you! This is a once in a lifetime chance to take back our Ghana, our beloved country, and manage it by our own hands."
The door opened and a man with a grim face entered the room. He did not say anything, stood before the open living room door with no facial expression. He was dressed all in black. Only the white in his eyes made him look to be a man of high and roughness intelligence.
"This is our main...our good man," got Eric Donkor up and stood beside the unknown stranger putting his hands on his shoulders. "His name is Merlin...yes, I can see in your eyes you wonder about this man`s name...Merlin. But he is the man for us, and he will solve all our problems. He is magic, he is the one we need. Together we have worked tirelessly on a plan to bring an end to the new Kingdom of Ghana and us back into power. Merlin here...our best friend...we will all together stand united behind him and he will execute for us our plan...our evil plan. We will put out a fake story and no one will ever find out...trust me on that. The Council of Elders will be blinded. They will believe the documents we will present to them, the eyewitnesses, the proof for our case to crash the King. They will have no other choice but to arrest the King, put him behind bars. And when the day of the court hearing comes...oh no, you want to hear what is going to happen, I can see it in your faces, I can hear your minds speaking to me. Oh no, not for now. It is not yet the time to disclose all my secrets. All that you need to know is that we will be successful in the end and in no time at all will all return to Ghana and he called heroes of all times. The white man will be crushed forever into the dust and shame and disgrace of history. We will once and for all finish him off...."
"We will finish the white man off, once and for all," was the living room filled with agreement among the friends. They all lifted their glasses of Champagne celebrating a toast to their coming victory.
Eric Donkor saw Merlin off, came back to the living room and whispered into the ears of his second wife: "Tonight...you sleep by my side. My wife Abena will go back to her house. I want to use you very well!"
"Are you ready? Can we start broadcasting?"
"Yes, we are ready. The presenter and the teams are on standby. When you are also ready, we can roll the show!"
"Ok, listen up over there. We are about to go live on air. Let us present a great show for the world! We will have to give our very best, people out there are watching in the Millions!"
"Yes, we are all ready and we will rock the night!"
"Ok, then I will count you down. One-minute left before the show is on air."
"I hear you. We are all excited once more!"
"One more minute to go...and now," said the Director of the live broad. As each year he would bring the biggest Christmas market and Christmas parade with competition for the best drawings, singing and performance acts on air, a real professional and dedicated to his work that was eating up most his working hours in a year. Once one show had ended, three months later the preparations and organization for the next show would start. For four weeks ahead of Christmas more than a thousand helpers were joining the team of five permanent staff as volunteers to showcase Christmas in Ghana to the rest of the world. While the first act was performing and singing a famous Christmas song to the worldwide audience all around the planet, he looked left and right form his Director`s seat seeing close to one million people watching the opening ceremony of their festive season live. Others, Millions uncountable, were following the live event on their TV sets in the comfort of their homes all across the globe. For a moment of contemplation was TV Director Peter Adjei remembering the past of the event that had become a household name for excellence and happiness.
King Thomas thinking of what special can be done for Ghana and how the country he had asked to be in charge of stand out in the world as no one like any other country and deliver its mark for all times, highlighting the history and culture of Ghana as very special and unique on the African continent. Knowing Ghana was dominantly a Christian society with many creative people that needed to be pushed, guided and stimulated, he had thought of Carnival in Rio and the impact this yearly event had on the people of Brazil in terms of putting Brazil once a year on the world stage and focus of many, attracting Millions of tourists, generating huge sums of revenues for the taxman and giving hope during a whole year to the youth in the Favelas, the many slams of Brazil. While preparing themselves with self-designed costumes, attending dance classes in local clubs, young girls and boys alike stayed away from drug-related crimes in the belief during the Carnival in Rio and its many side-shows they would stand out among the many performers to make it to the top of society or at least find their helper and move out from poverty into richness, in one of the high raised buildings at the beach overlooking the ocean feeling a salty breath of fresh air blowing into their noses and through their long, black hair well-taken care of. To set up another event like that on the African continent, in Ghana, is not what King Thomas had in mind that it would ever work. Remembering the times he as a child and young adult had walked with his mother through the cold winter filled with snow everywhere on the roads, trees, on roof-tops and blocking the way to school and train stations, he had the dream of the African style of Christmas. He had put out the idea to his Government and all Ministers had been happy to work the good news. At first, the idea had sounded too good to be true. But as time had passed and more and people got involved contributing their ideas for this revolutionary idea everyone had come on board with power and determination. The stone had been rolling down the hill for good.
Designers, Artists, performer, actors, painters, local business folks, corporations sponsoring the event b displaying their logos and products, they all had joined hands together to make it possible, the biggest Christmas market and Christmas parade of the entire world. Very experienced professionals from Europe, Russia and USA had stuck their head together to pull off this great event that started as a small, mostly ignored by international operating media houses but grew astonishing fast over a short period to be a globally expected yearly event of happiness.
"The song was great...and now we need to see the parade...let them come on!" spoke TV Director Peter Adjei into his microphone to let his team and the leader of the parade know. He was not only responsible for the live broadcast but also the overall director for a smooth opening day of the coming next four weeks celebration.