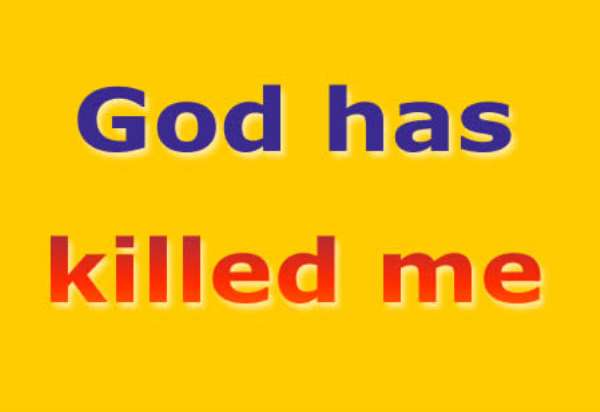 "I am so, so grateful, Madam," smiled Mr. Karl while getting up and followed the two women. "I can sleep anywhere as long as I can lay down and have peace around me. I am humbled by what you do for me, most certainly I am."
Mary Terbarh put his baggage into one corner of his new bedroom, leave the room to look for another bed sheet for him to be covered in the heart of the room that had no ventilator, only occasionally fresh air coming through the window at nights being close to the Sea.
Before Princess closed the door behind her wishing Mr. Karl a good rest she said: "Do not worry about anything...I am always here for you!"
While the young woman was closing the door behind her, Mr. Karl was wishing one day when his time would come to settle down and get married, to marry such a woman with a great and compassionate heart. He smiled outside and inside. He laid his head to rest and had an easy way to fall into deep, deep sleep.
"I know your heart as much as I know your mind. Before you were even born, I knew you. Never ever in your entire life did you want to come to Africa. I know it so well, my son. But you will now understand by force why you were born in the first place. Your life is not to enjoy a comfort zone of a great country that is enjoying stability and wealth in all its aspects, that dominates many places in this world. But here, in the deepest darkness of my Kingdom, here in Africa and especially in a country that I have decided to rule for me over the waves of the world and lead the African continent into a great future, this is the world I want you to see and to understand what the situation is all about. You know so well, my son, I am a spirit, a powerful force, but I cannot understand all the nitty greediest and details of human life. What people say to me in their daily prayers I often do not understand their minds and words. For this reason, as you know my son, I listen to a few Men of God that know best how to talk to me with a clear voice and with words that are sweet to my heart, words that can make me be moved to intervene whenever things go wrong and need correction. But I am not walking on earth. I have no brain, I have no eyes to see human life, no hands to change human destiny and invent whatever is needed from level to level of human development, the increase of humanity. I have never composed a song or sang one, never painted any beautiful artwork but depended always on blessed humans on earth to accomplish my mission and make my will come true. For that very reason, my son, have I sent you here in a corner of the world that your mind and your heart is not for right now. As Jesus Christ who sits right here by my right side once has chosen someone from his disciples that was not the strongest of his followers but always willing to learn and be corrected, I have chosen you with a well-trained mind, with experiences in life and equipped with a capacity of vision to help my people and make them understand how much I love them and that they are truly blessed. Their mind is confused for which reason they come to wrong conclusion and undertaking of false actions. You must see, hear, feel, and learn and then follow your way and fight for me, my son. You must fight and not be weary. I will give you strength and open doors for you, doors so impossible to open and walk through, but with me, my son, anything is possible. Nothing is impossible for me, as you so well know. So, as I have given you the name of Günter, the soldier and the army, as that is what it means, as one of your names, I know that you will fight against evil minds on my behave and that you will be wise enough to be successful. Whatever opposition will stand in your way, as much as people and circumstances will frustrate you, I will give you rest and guidance. With me you are always in safe hands no matter how dangerous situations to come might be for you. Trust me as I trust you, my son!"
"Oh, God have mercy on me," opened Mr. Karl his eyes seeing out of the window, the night had fallen. Darkness everywhere; light off. He was sweating, the bedsheet even as light as it was, was wet. "What a dream I had...gosh, I must have really been away from myself. Such a dream...it is not from this world." He looked around. In the darkness of the small room was he seeing a calendar two years old, only two sheets left, the two last months of that year. His eyes saw snow on mountains, and he tried to figure out which place on earth it was showing. His best guess was it must have either been the Alps in Europe or Himalaya in Asia, he was not certain. "There is so cold, freezing always...and here I am sweating, too hot always," was Mr. Karl saying to himself.
Princess was hearing that Mr. Karl was awake again, opened the door, saw him looking at the calendar and gave him a candle: "Sorry Sir...but as usual, we have Dumsor Dumsor...which in our culture means simply light off. This happens here around quiet frequently. The government, all parties, always promise us that we should have enough light for the people in this country. But trust me on that, whatever these people say, you cannot trust them as words do not speak louder than facts. As for me, I have never seen any year in this country with always light available but Dumsor around the corner each and every day. Sometimes it is really bad and for days we have to live without electricity. Sometimes we are off the grid for hours...someone never knows. But what we, the good people of Ghana know so well by facts is, that the shortage of electricity is real...as real as the empty promises of our politicians of all parties to finally fix our ECG problem."
"So, you are telling me," smiled Mr. Karl and tried to look into the face of Princess that was hidden behind the candlelight as she wanted him to follow her into the living room and take his evening meal with the rest of the family, "you in this country still have a long...a very long way to go?"
"Oh, Mr. Karl...we are already walking for over sixty good years and still walking and walking into an uncertain future!" She offered him the seat next to her father and placed his food right in front of him.
Mr. Karl smiled, said a prayer over their food and mentioned to Princess: "I have very long legs and can walk fast. Maybe I have to walk before you, so you reach faster to where you are supposed to reach and be!"
The family had a good laugh, very loud and long. Eventually, Princess responded: "You most certainly have long... sorry, very long legs and can walk must faster than I or anyone in this room. But when you walk too fast you will not see the people around you that do not want to walk that fast and follow you. when you are ahead of them, you might not see their faces behind you and the evil things they might hold in their hands which can cost your life. So, it is always advisable to walk not only with your legs but always with a smart mind."
"My daughter is very good in prophecy, Mr. Karl...very good indeed," smiled Joseph Trebarh while eating the bones of his chicken wing critically observed by Mr. Karl who had never seen before anyone eating bones of a chicken.
While Mr. Karl was watching with his right eye Mary Trebarh biting into a fish head and swallowing it with great delight, he said: "I have already sensed it. She is young, that is true, but a great lady indeed. You have raised her very well."
Mary Trebarh cleaned her mouth holding fried new cocoyam in her hands ready to be eaten and said: "God is our protector and he has helped us to raise her well and bring her to her level that he has reached today. And we all know, she, in fact, is very special and will always move ahead of us and reach far. She makes us proud, very much so!"