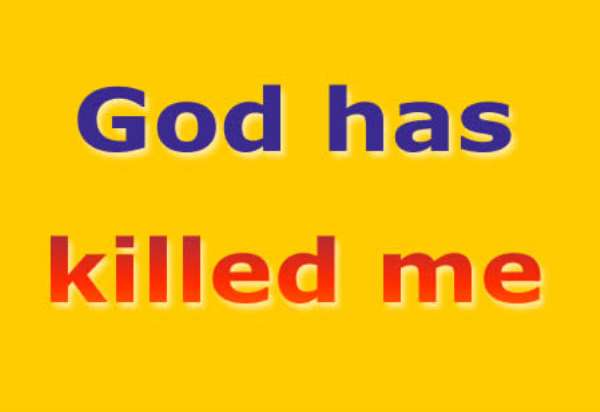 "Sir, what do you mean by stolen, please?" asked the fine girl about to become a great woman.
"I mean...anything that was on me...stolen...gone for good...no more with me!" answered Mr. Karl and looked into the warm eyes of the young girl that gave him a sense of humanity, a warm-hearted feeling. It felt like family, real family from the heart and spirit, not family by blood or words.
"That is terrible. These people here around KIA...not all you can trust. I mean, sir, please this is Africa and not Europe. People smile with you, are nice and friendly with you...and behind your back without you noticing it or thinking about it...you get robbed...robbed of maybe everything," took the girl his hands and sat by his side to comfort him. He heart was all for him only, at this moment in time. She felt how his fears disappeared into the kingdom of memories.
"I like you...yes, I like you a lot. You are so friendly, so kind...young lady," started Mr. Karl to smile into the open face of the young girl by his side. "May I ask you of your name, please...yes, please...what a great word to use!" was he looking into her eyes and felt her warm hand in his. Her curly hair was cut short. She carries herself like a Princess, a ballet dancer in fact.
"Princess Katherine Trebarh," did the young lady smile at Mr. Karl not knowing at that very moment that both were sweet mouth in the Kingdom of God and sugar, a life-time bond between them. While sugar never had affected her teeth, his teeth, on the other hand, were full of filled holes, some even extracted because of his wrong eating habits. "But for you, Sir, Princess for short!"
"You are a true and blessed Princess, my dear lovely great lady," smiled Mr. Karl and visibly his muscles relaxed, his breath reached normal level.
If Princess had white skin colour Mr. Karl would have seen her blushing. She lowered her head and looked aside from him saying: "I am honoured, Sir. Thanks so much!" She made sure he would drink enough knowing that someone having touched for the first time African soil easily forgets to drink enough. "I will take good care of you, Sir! We do not have much, but what we have, surely we will share with you, Sir!" She called her parents informing them a German man stranded and lost at Kotoka International Airport would come with her and stay with the family for whatever time needed. Her mother answering the phone was confused but as she trusted the judgement of her daughter most times, she agreed expecting them to reach home in an hours' time. Princess guided Mr. Karl along the car lot down to the street in front of the Holiday Inn Hotel to get on a Trotro that would take them to Accra Mall from where they would change buses and get on one bus heading via Tema Motorway to Sakumono Village.
Mr. Karl as he was able to see clearer and clearer stood with Princess right in front of the Holiday Inn Hotel. He looked down the road, saw a Petrol Station and right behind an airplane converted into a restaurant, painted all in green. His mind got confused. Princess explained the airplane had been standing there since she can remember and was very popular with locals and tourists alike. She described to him that behind Holiday Inn Hotel on the other side of the road the famous Tulip Hotel would welcome many foreign visitors and that that hotel was in walking distance to the 37 Military Hospital. She pointed with her right hand over to the Kempinski Hotel, one of Accra`s most luxurious hotels, very expensive but very good. "Great value for money...I was told," did Princess add and smiled all over his face. "Too expensive for us...but as my today is not my tomorrow...who knows...maybe one day my mother will make decisions there and I will go in and out...no one can tell you know!" Princess was filled with hope, dream, and confidence. Nothing seemed to bother her, nothing to shake her mind and bring down her emotions. She was a Grand Lady even at her young age.
"You amaze me, young lady," stood Mr. Karl patiently besides Princess and looked at her over and over with greater smiles. "You are still young; life has already hit you for sure...but nothing seems to disturb you for more than a moment. How come? That is truly astonishing and amazing!"
"Why should I be weary, and fear should control of me?" smiled Princess in all her grandissimo. "Will fear change my life and make it better?"
"Will fear change my life and make it better?" repeated Mr. Karl while watching the cars passing by. "Will fear change my life and make it better?" After a few seconds of thinking he answered: "I guess not!"
"There you have it, Mr. Karl...Sir," smiled Princess and seemed happier than ever. She knew she was on a mission, a mission to prove herself that she could make the impossible possible, that she was capable of assisting a man in his matured age completely lost in foreign territory much like an infant. Somehow, she felt like a mother to him, a soul mate bonded together by passionately love for humans and especially humans in distress that on top of it shared her passion for sweets of all sorts. "You are sweet, Sir!"
"I eat a lot of it...Madam," did Mr. Karl start to play with his Princess like old couples do teasing one another until each of them would laugh their head off.
"Yes...Sir, I can feel that...and if I may say...," was she slowly getting closer to him, "your teeth actually tell me lots of stories." He could not resist but hugging her once, twice and many times more.
Him being close to two meters tall had a hard time climbing onto the Trotro that had stopped. There was no official bus stop for the old buses ready to break down at any moment but cheap to use for locals and get around the city to work or visiting friend and family. These old cars had a hard time to be identified by its original manufacturer while some were converted Mercedes-Benz Sprinter with clean windows that were not cracked. Whatever bus was coming along in any case for men with long legs these buses were a modern form of torture for which one even had to pay a decent fare. As no monthly tickets for bus rides were available on Trotros this form of public transport made it even more expensive to get around town than in cities of the developed world. Leaving the Airport area, the bus turned right into Spintex road that was stuck with cars at this time of the day. Only around lunch time and most times of the weekend Spintex was easily to be used but during morning and evening rush hour a nightmare for all commuters. Ideas to construct an overhead railway system to take off the burden to come to work with no stress on people´s mind had nothing been more than a dream in words, endless words indeed. When foreign investors had made the offer to construct a modern cable car from Trade Fair Center in Accra to the beach near Labadi Beach and Palm Hotel for twenty five years lease after which handed over for free to the state of Ghana, opposition around the Trade Fair Center eventually killed the great idea.
Mr. Karl made sure to keep his head intact and lowered it. His height was too close to the roof of the bus and his knees squeezed in between seats. To release the stress caused by the close seat row in front of him he needed to open his legs wide and touched the once of Princess and another unknown woman that had a life chicken on her lap and plantain in a small basket. At first he felt embarrassed by feeling an unknown woman about to chop of the head of a life chicken and deep fry it at his legs, but as he had no other option but to start getting used to the sweat in the bus and stench that came in form of cheap perfume and men returning back home from hard work covered in paint and concrete. Action Chapel of Bishop Duncan Williams was impressively located to their left, many coaches parked in front to bring church goes to Sunday Service. He was of an impressive statue once an Arm Robber that found salvation in following Jesus Christ and preaching the gospel. The Trotro finally turned into Flower Pot a round-about from which East-Legon was easily accessible via an underground passage with one lane only always clogged with cars. Leaving Flower Pot behind the bus headed towards Cocoa Cola round-about at which the four lane Spintex Road took a right sharp turn. Regimenual Grey Estate, Silver and Gold, the Trotro left behind on its right hand side. Up to that cross-road left and right from Spintex Road vendors selling art works like pottery, wood carvings and textiles were so present and reasonable in pricing their good while past the Grey Estate junction offices and more so factories sculpted the scenery.
Turning right into the second part of Spintex left and right only offices with few apartments on top were to be seen. Houses along this busy, busy road to construct would be for anyone a nightly nightmare as too loud and dangerous for children to cross. Green traffic lights were observed, pedestrians crossing marks on road very much ignored. Any Ghanaian driver is of the conviction once sitting in a car, the road is for him, and for him only. Riding a bike is like riding ahead into early grave; no mercy by car drivers, no secure lanes reserved for bike riders, life each minute, each second in great danger. Pedestrians crossing the roads as the rules allow and command find themselves in serious and fears arguments with any car driver that assumes not the rules and common sense has to guide him of what to do right but the metal and engine force of his car gives him the right to please his mind anyhow.
"Now we are here at Baatsona. The junction, you see here? There is Ecobank on your right, a big furniture store to your left and further down Spintex close to The Estate Junction you will see a big open market," explained Princess Mr. Karl the location ensuring him in shortest possible time they would finally reach her house. She asked an old woman carrying a small light square container on her head over to her at the bus stop near ICGC Church in Spintex road and passed one of the light brownish sweet to him. "This is bofruz, I guess you will like it! It is nice...so nice!"
Mr. Karl looked at his new friend and smiled. With no hesitation did he bite into the bofruz and declared with a big smile on his face: "But they are fantastic, very much like the Berliners we have in Germany...only the jam is missing in it but that is okay. Oh, this will surely be my favorite food, I am telling you."
"I knew you would love it!" was Princess more than happy to have matched her desire with his, soul mates at its truly best. "Here we have too kinds of them. The once that are shaped like an American football very dark brownish and these once, the better once, light brownish and so delicious. I love them the whole, whole day long!"
Mr. Karl couldn`t agree more while the Trotro turned left at The Estate Junction. He saw a huge complex of flats right before his very own eyes. Apartment blocks to rent out two or three-bedroom flats mostly occupied by Doctors, Lawyers and Managers with good monthly income accordingly to Ghana standards. The apartments were well structured and divided in lines numbers from A to E and each line separated into Blocks of two- or three-story buildings all painted in white with parking lots in front. It was an open space, children playing on the small football pitch, nothing to fear as Sakumono Police Station was located in the middle of the Estate. To mess with any Ghanaian Police Office would never be a good idea as their training only last for six months after which they are entitled to carry guns and even machine guns better to be scared off as no one could ever be sure such a less trained Police Officer might not shoot someone out of unprofessional anger. But in the end money creates peace and paves a way where there seems to be no way. For a Police Officer to attend to a crime scene often petrol money is needed to make vehicles and Officers move and when adding it up anyone gets its right while the Police Officer is smiling bright.
The Trotro turned to the right heading closer and closer to Sakumono Village. They passed King David Medical Centre owned by Dr. Agyeman-Duah once Doctor in Nottingham when he underwent his medical training in England. Turning left at Pentecostal Church and the Catholic Church, right again heading towards Vulcanizer Street before reaching Sakumono Village. They got off opposite Jehovah's Witness building.