Freedom never comes - Part 7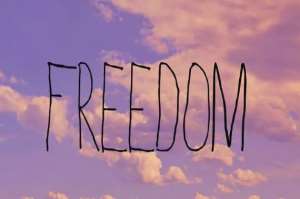 "Yes...why not?" asked Heinz Wohlfarth and smiled.
"This is a very, a very long story!" stretched George Fähnrich his words.
"I have all time in the world...no need for me to run away!" laughed Heinz Wohlfarth eager to finally hear at least something more from his German friend.
"So, let's do this in steps...and over time!" suggested George Fähnrich, got up, looked around, saw the young mother with her two children leaving the place, the four boys stopping playing water ball as the time was about to come to head to the canteen for dinner. "Let's agree to meet each night under the olive tree near your house, after dinner, than we have all the needed peace in the world to look into life´s matters and...," he paused for a moment, looked Heinz Wohlfarth straight into the eyes and continued, "I even might learn something from you...that would be cool...so cool!"
Dinner was served and eaten up that night, ready for all to go to bed as early morning work would call them again. The volunteers on duty, two Italian young men, cleaned the tables, put the chairs on top of the tables, washed the dishes behind the counter in an industrial dish washing machine, checked the eating area, were pleased with their work, heard the crickets chirping from all around but no insect was to be seen, agreed they could leave their working place behind and passed by the moadon. The night was dark as usual, but the heat of the day had not gone as it should have. The Italians opened the door to the moadon, entered and joined a group of mainly English folks cheering, laughing, eating snacks, chips and drinking beer and Snaps, having the time of their life. TV set was running, music video clips filled the room with loud noise. The English folks never seemed to be tired too much not to party after days of hard labour. They did not mind their neighbours really, the noise they were making and the anger they caused them; children finding it difficult to fall asleep as loud music in the background robbed them a peaceful night. Not every Kibbutznick was strong enough to stand up to them. Occasionally concerned fathers would stand in the doorway kindly asking for the music to be turned down and kept at minimum level for all to enjoy the night. Once confronted with such a request they did as they were asked to do forgetting the following night to obey what was asked of them.
"Liverpool did were bad against Manchester United last weekend. They must do better this round otherwise these stupid players will be put to shame once again!" laughed Fred Walter holding Linda Evens close in his left arm with a bottle of lager in his right hand. Crisps were scattered all over the table before them. Cigarette smoke were hanging like a bubble above their heads. They were laughing like mad people smelling drunken in every breath they took. "Arsenal is the best football team in the Premier League, that is for sure. Anyone say anything otherwise is a stupid bastard...I am telling you the truth as it is," insisted Fred Walter pushing Linda Evans out of his arm to give High Five to Kevin Hail.
"You are my maid forever...that is for sure!" laughed Kevin Hail while turning back to the TV set to see a romantic scene. "Kiss that girl, you idiot...right. Put your tongue deep into her mouth, grab her by her hips and push her onto the bed to make her legs open. You are an idiot wasting your time with romancing her...just get down to real business!"
The rest of the English folk's present were laughing and cheering at Kevin Hail, lifting their glasses, spilling beer on the ground, scattering crisps in every corner of the room, shouting, and jelling as much as they could.
"Exactly, my friend...," was Denis Snowden falling onto the knees of Fred Walter looking from below into his surprised and smiling face that did not mind the incident. "Ladies are not made for talking too much...not too much. We need to use them very well and make babies...yes, little, little tiny babies so they have enough milk in their big breasts that we can suck from them. So, never get married to a woman that has sense. such women are too...far too complicated. They only give headache to a man that needs a home for his dick...the perfect garage to have fun after a long... long, long hard day of work."
Deep in her heart Linda Evans was disgusted of the words spoken and the ideas heard. For a second was she thinking of Heinz Wohlfarth and realized that in her mind she was talking to him in German. Oh, how much did she want to refresh her memories of the German language again, a language too complicated to not challenge the brain and come up with great things of creativity. Before her eyes she remembered the hours, she had struggled to understand the music of the language behind the long and complicated words and sentences with grammar that seemed impossible for foreigners to grasp. After hours of hard struggle and fight against her own inner laziness she had made it to the best student in her class. Years not having practiced German made her loose most of the words and grammar. As she had never had the chance to visit the country, most definitely it was on top of her to-do-list eventually to see friends she had made and exchanged letters with.
"Let's bring out a toast to the pussies of our ladies...may they live forever...may they live for always to serve us men well...very well!" got Peter Wellington up, holding a glass of beer in each hand drinking it in one go. The other men followed his example while looking for more bottles of beer they had bought late afternoon in the kiosk located between the canteen and the administration block.
"Yes, I drink to my very own pussy here," was Fred Walter taking Linda Evans by force into his arm, gave her a wet kiss besides her mouth, stinking of cigarette and alcohol, grabbed her between her legs, rubbed her private part and felt like the king of the night. "Tonight, I will give it to her very, very well...trust me my friends...trust me on that!" He fell back onto the couch nearly hitting his head at the couch table close by. Linda Evans tried to lift him up and bring him back to his senses. She was holding him in her arms while he was sleeping.
While Linda Evans looked down on Fred Walter a flash back hit her. Heinz Wohlfarth by her side walking from the canteen up the hill towards the houses of the volunteers three days ago she had mentioned how much she loved the German language and culture of Germans. That one day eventually she would visit his country intensively, possibly working there for some years to learn German better and better, finally mentioning that she had the feeling Heinz Wohlfarth had developed a crash on her while all she needed and wanted was a man strong like Fred Walter, a man that can take her rough. She had looked into Heinz Wohlfarth's eyes that had been surprised about her statement yet had been strong enough to accept whatever she had seen that was important to her. He had let her go her way and had looked after her walking up the hill with wondering mind, with questions to understand a woman intelligent as she was, sensible as she seemed to be but making the confession only rough men can make her finally happy.
"I am...," was Fred Walter waking up opening his eyes to take a good look around, "I think I ...I think...oh, my God...my head is seriously paining me...my head...," was he saying and hold his forehead trying to limit the effect of his agony.
"Do not worry my love," said Linda Evans and gave him a kiss. "I am at your side always. Nothing bad will come over you. Trust me on that. I know you have a hard time...but my love is there for you always."
"When that guy sees a bottle of beer, I am telling you," pointed Kevin Hail towards Fred Walter, "he is drunken already. There is no Snaps that is not on his mind."
"Do not talk such nonsense, you fool," tried Linda Evans to discipline Kevin hail and defend the reputation of her boyfriend. "Look at yourself...before you look at other people. Judge not so you will not be judged yourself."
Kevin Hail used her words to attack her and stand tall among his friends: "Look at that fine...fine...fine...lady." He was not able to stand any longer straight holding himself to a chair. "That fine lady.... look at her. She loves him so...so much that she is asking God to help him. Hear her words, the trumpets of salvation...so, so loud. Look at this beauty that Fred does not deserve...but I do deserve her...that is for sure!" He touched her, she punished him and pushed him back.
Henry Tailor from North Yorkshire was to be heard saying: "We must for sure leave the European Union as the others take advantage of our money. We are no longer...sorry, the beer...George...I did not mean to spill it over your trousers...so sorry!" He was laughing his head off, took out a red and blue stripped handkerchief and tried to dry the beer. "how could we have ever allowed to let it come that far?" He was looking up and into George Floyds eyes. "We have lost so, so much money to these useless people. They chop our money and we have to work so hard to make ends meet. What a nonsense. All our politicians are fools, nothing but fools!"
George Floyd tried to provoke him and asked: "You want to be our next Prime Minister, isn`t it?"
"You are also a fool!" answered Henry Tailor making his way to the door ready to leave and get to bed. "We all should go now...and not to cause any trouble to the people here. So, let us all walk home and keep our mouths shut. This here is such a nice place; I do not want them to kick us out...only because we want to have a bit of fun...dudes!"
With the help of Henry Tailor did Linda Evans manage to bring Fred Walter back on his feet, make him move and step by step to reach their house, put him onto his bed, turned off the lights and closed her eyes for a short night sleep.
"We want to visit Kibbutz Shefayin," answered Heinz Wohlfarth smiling at Monica Blum.
It was early morning. George Fähnrich and him had gotten up by seven, taken their breakfast in a hurry, seeing that Saturday mornings volunteers and Kibbutznicks alike would not wake up early unless small children in their houses would run all over their parents bodies to play and ready for the first meal of the day. Volunteers on duty in the canteen the day after Friday Shabbat festivities, a day to rest and be in the Lord, were still tired, dark shades under their eyes. They had prepared the canteen with morning food time for a few hours rest before cleaning the tables again. Both Germans got sandwiches for lunch ready, drinks to take away.
"Ok, in that case," answered Monica Blume, "I guess...," she looked towards her husband sitting at the driving wheel, "you can just jump in. It is on our way back home. So, we can give you a lift!"
Next moment both sat on the back seats of the car. The car started to move away from the Bus Stop outside Kibbutz Ginegar into the direction of Haifa. Endless cotton fields to their immediate right, in the distance before them a chain of mountains and to their right on top of the hill Nazareth, the impressive city they had scheduled to visit on one of the next day's free from work. All windows were open to let fresh air cross the car. The couple before them were old people in their early sixties, both in years not far apart from each other. Heinz Blum was not an entertainer, not shy but a person keeping his thoughts and feelings much to himself. His wife was the outspoken part in their relationship, open to many, interested in anything around her, far or close. The moment she had spotted the two young men by the roadside showing the typical sign of hitchhikers she started to get interested in them asking her husband to stop. Hearing the sound of their voices and words she knew their country they were from originally. He heart opened to them and so she offered them a ride for free.
Small talk seemed the time to fly by with ease. With no word did Monica Blum disclose anything about her own personal life especially very cautious not to mention her past, the country she once was born into. George Fähnrich and Heinz Wohlfarth started to like the couple a lot like long lost friends close to their heart and soul. An invisible bond emerged among them like a spider net bringing them closer and closer together. Their mind was not able to explain why their feelings attracted them to the couple particularly to Monica Blum. A special, a mysterious secret seemed to cover her like a fur during a cold and gaits and inhuman winter storm.
The car stopped, Monica Blum said: "Over there at the Tax rank you will be able to find a lift Kibbutz Shefayim easily as it is a very popular destination for people like you. People that are arts lovers, arts of the best quality around. Here we have to take another direction. But let me ask you before we leave you!" Monica Blum was waiting for the attention for her two German friends. As they opened their faces wide to hear her question, she said: "If you do not mind, please visit us one of these days at our residence near Netanya. Maybe for the weekend?"
"We would love to," responded Heinz Wohlfarth taking her business card able to call here once they could make it to come. She smiled and the car drove off disappearing in the distance.