WE WILL SPLIT AFTER SOME YEARS-RnM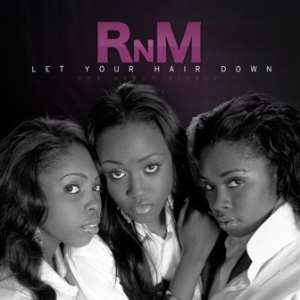 Winners of recently held Vodafone Icons –Divas edition RnM have revealed that the group will split after some years of existence in the music business and switch to do their individual projects in no time.
The group made this known on Day Break Hitz with Lexis Bill during the show's celebrity hot seat session on Mondays.
According to the sexy ladies, their dream is to be like Destiny Child of USA, the ladies said: 'the deal is that we would like to peruse our individual goals after some years of establishing RnM as a strong girl force in the country', they contended.
In addition they hinted that RnM is a family and in the family people are allowed to go their separate way to achieve and after some time come back together as a RnM, that split the girls said will not be now but in some few years to come.
On the question of whether they will be able to come back together as a group looking at the number of group divisions worldwide, RnM were optimistic of their coming back, 'we know what we want as a group and individuals, there is no way we will lose focus as a group'.
Icons Divas edition winners whose debut single 'Let your Hair down' is receiving continuous airplay on radio made known that, their first group video for the single is ready and will be released early next week.
The video shot by the creative eye of Nana Asihene was tagged as extra O by the host of day break hitz after he watched the trailer of the video and promised listeners a an extra benefit if they should watch the video from RnM.
As to whether the group RnM will survive in the business with this mentality in mind is a different story all together but for now, they will be releasing their debut single plus its video soon.
Story: Nana Yaw Wiredu/www.nanayaw18.com