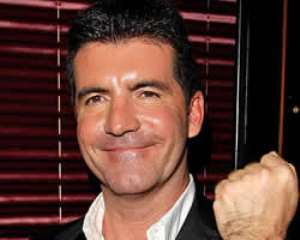 Simon Cowell left the show in May

American Idol producers have lowered the age limit for contestants to audition from 16 to 15, it has been announced.
"A lot of young, talented people are now seeking careers and representation before they turn 16," said Cecile Frot-Coutaz, executive producer of the show.
Meanwhile, a replacement for judge Simon Cowell, who left in May, has still not been announced.
Auditions for the tenth series begin on 17 July and will visit six US cities.
However, hopefuls are not expected to perform in front of the famous judges until September.
"Lowering the age limit allows us to tap into this talent pool," Ms Frot-Coutaz said.
Last year, guest judges - including Victoria Beckham and Shania Twain, were drafted in to replace Paula Abdul.
Talk show host Ellen DeGeneres eventually took up the post on a regular basis, when participants were taken to Hollywood, California to begin the televised elimination process.
Cowell, 50, left to launch a US version of The X-Factor, which is scheduled to start in 2011.