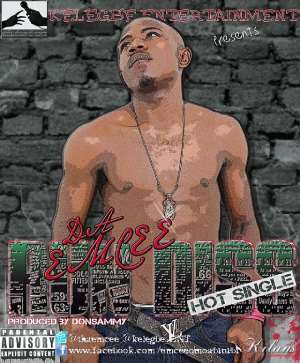 Born Olatunji Micheal Abimbola porpularly known as "DaEmcee".. hails from Ijebu-ode local government, Ogun State, Nigeria. He's a dialect rapper and spits perfectly in his mother's tongue (YORUBA) and Pidgin English filled with abundant, flourishing, inspiring and outstanding street flowz...
O sick gan, o street gan!!!!
"DaEmcee" who's the CEO of Kelegbe Entertainment which also is home to Rappers - Jayspice & Da Storm , he has also recorded songs with underground artistes such as "Carry Me Go" - JerryFlow ft DaEmcee, "Breaking The Circle" - RickyBlaze ft DaEmcee which was recently premeired on youtube
He released his first song in December2010 tittled "OMO MUMMY" produced by Mac J(exceptional tunes)
Like the late Dagrin who was a great source of inspiration to him, he mastered the art of rapping in Yoruba fluently and delivers his music effortlessly. Gifted Young and determined rapper using the power of his music to inspire listeners throughout the globe.
"DaEmcee" is here to stay, FILEE(Don't Touch)!!!!
His Official Debut Single Banging Jam "RUN DISS" produced by DonSammy(mo'ko beatz) who was recently signed to BENTO RECORDS.. Dedicated to the streetz..Listen and comment...