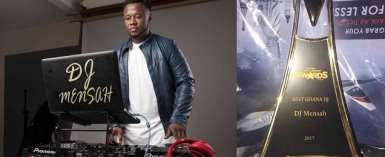 Wednesday, May 24, 2017
Dj Mensah has once again proven to be the untouchable Dj in Ghana He beats the likes of Dj Mic Smith, [ ...

HE THAT IS DOWN, NEED FEAR NO FALL. HE THAT IS LOW, NO PRIDE HE THAT IS HUMBLE, EVER SHALL HAVE GOD TO BE HIS GUIDE.
By: Sly, Jackson MS