Coronavirus updates As it happens (2020-06-20)

Live Dashboard
Dossier: Coronavirus pandemic
---
Jun 22, 2020
French humanitarian ship embarks on first post-Covid rescue mission
The French humanitarian vessel Ocean Viking has set out for its first rescue mission in the Mediterranean in three months, operating with reduced means and a team watching for signs of coronavirus as they rescue shipwrecked migrants. 
The Ocean Viking, operated by humanitarian group SOS Méditerranée, left the city of Marseille on Monday morning with the objective of being operational in Libyan waters by Thursday.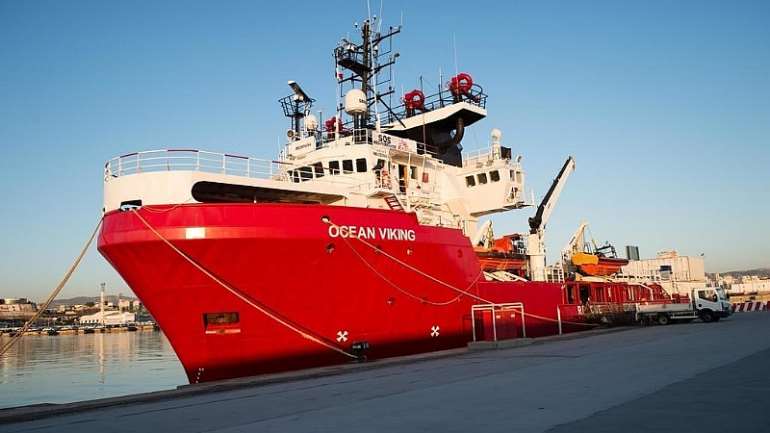 CLEMENT MAHOUDEAU / AFP
---
Jun 22, 2020
Offering Your Medical Center As Covid-19 Treatment Centre Is An Admirable Civic Gesture — Akufo‐Addo To Environment Minister
President Akufo-Addo on Sunday applauded Professor Kwabena Frimpong Boateng, Minister of Environment, Science, Technology, and Innovation, for offering his 70-bed Medical Centre at Toase, in the Ashanti Region, for use as a COVID-19 treatment centre.
The President thanked the Minister for what he called "his admirable, civic gesture" of making available his facility in Toase in the Ashanti Region as isolation centre in the fight against COVID-19.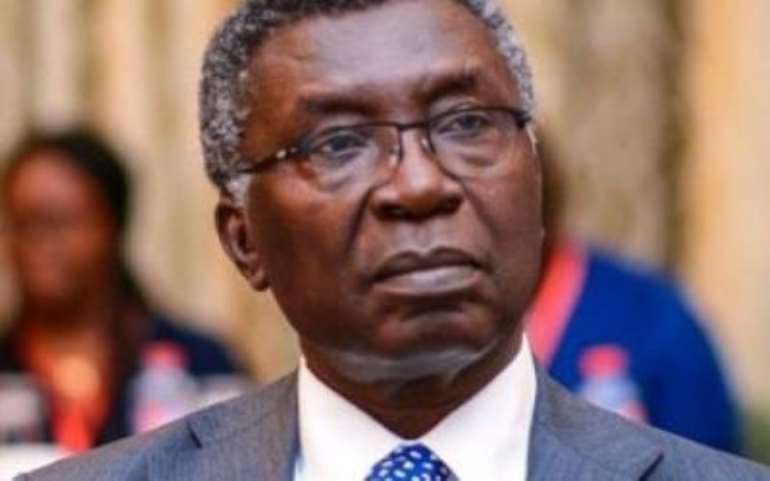 ---
Jun 22, 2020
France mulls fresh Guiana lockdown as Covid-19 cases catapult
France is ramping up health restrictions in its overseas territory of Guiana, where the spread of coronavirus has suddenly accelerated over the past ten days.
Nearly 300 cases were recorded on Sunday, mostly in the capital Cayenne, bringing the territory's total to almost 2,500. Paris has warned that residents may again be placed under strict lockdown if the situation fails to improve.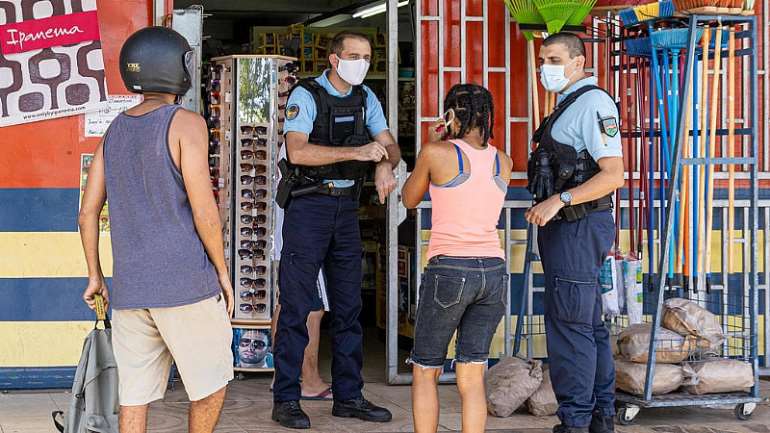 AFP - JODY AMIET
---
Jun 22, 2020
Novak Djokovic's all-star tennis tournament hit by second coronavirus case
Borna Coric has become the second player to test positive for coronavirus after taking part in Novak Djokovic's four-nation exhibition tournament in the Balkans. The 23-year-old Croatian revealed he had the illness a day after the world number 19 Grigor Dimitrov said he had tested positive after pulling out of the event in Croatia.
Coric tweeted:  "I am really sorry for any harm I might have caused! I'm feeling well and don't have any simptoms (sic). Please stay safe and healthy! Lots of love to all!"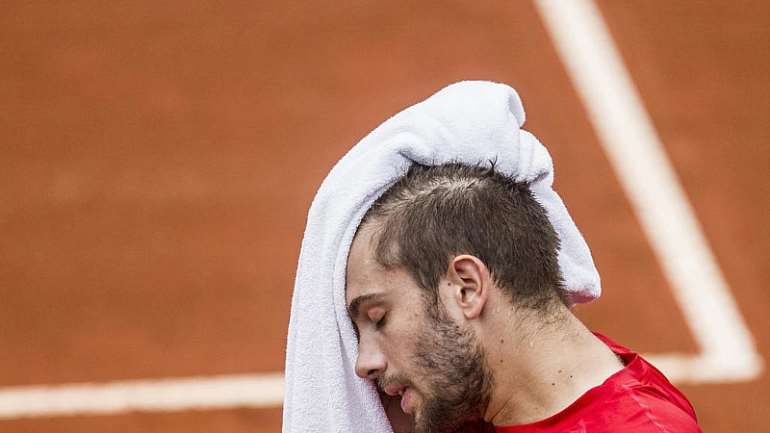 AFP
---
Jun 22, 2020
French children return to school for last few weeks of Covid-19 year
Millions of French children have returned to school after more than three months at home due to coronavirus health restrictions. Attendance during the last few weeks before summer holidays, is compulsory at kindergartens, elementary and secondary schools, for students up to the age of 15.
French schools closed on March 16, a day before the country's nationwide lockdown began amid the Covid-19 crisis. Despite the easing that began in mid-May and included the gradual reopening of schools, many schoolchildren have not set foot on school grounds in three months.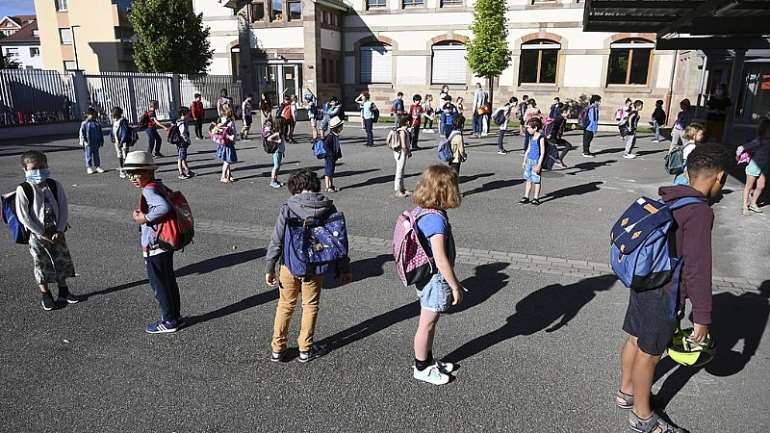 AFP - FREDERICK FLORIN
---
Jun 22, 2020
Covid-19: GHS Defends New Discharge Policy
The Ghana Health Service (GHS) has said the rising costs in testing, clogging of isolation and treatment centres and rising maintenance costs are to account for the new COVID-19 discharge policies.
The new discharge policy is largely centred on the de-isolation of asymptomatic cases and asymptomatic cases responding to treatment.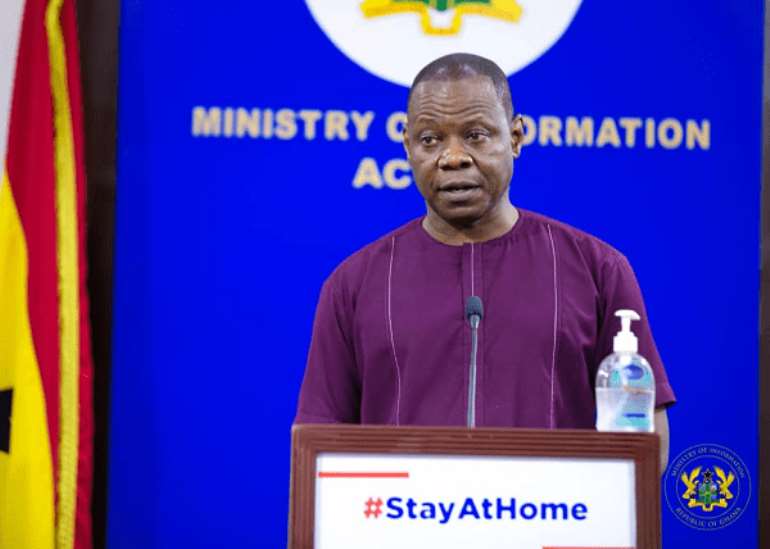 ---
Jun 22, 2020
Paris shakes off Covid blues with midnight cinema reopening
Cinemas have reopened across France for the first time since the coronavirus lockdown began in March, with the 5 Caumartin theatre in Paris' 9th arrondissement opening one minute after the clock struck midnight for a red-carpet champagne and popcorn sneak preview of the upcoming French comedy, "Les Parfums" (The Perfumes)
"There are no words to describe what I feel," said  I have been waiting for this for 99 days," cinema manager Louis Merle told the 120 people who had queued up for their first big-screen experience since March 17.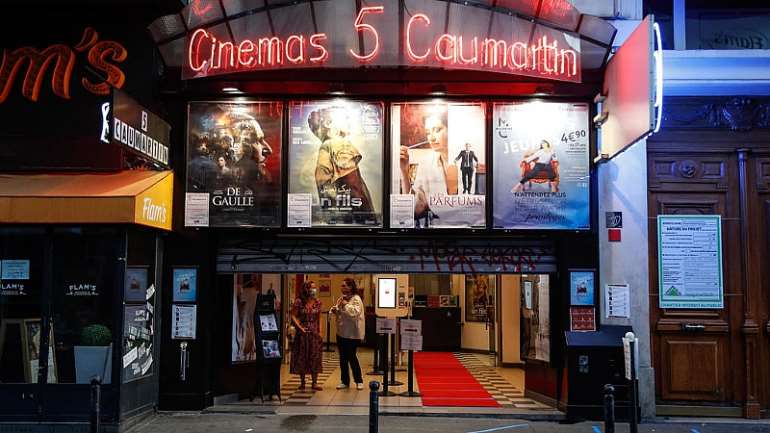 AFP - ABDULMONAM EASSA
---
Jun 22, 2020
Covid-19: Newmont Ahafo Mines Supports St. Elizabeth Hospital With PPE
Newmont Ahafo Mines in the Ahafo Region has donated a number of Personal Protective Equipment (PPEs) to Saint Elizabeth Hospital to help fight against the spread of COVID-19 in the region.
The PPEs presented to the management of the hospital at a brief ceremony include 100 pieces of N95/N35 masks, 500 disposable gowns, 300 pieces of examination gloves, 100 bottles of hand sanitizers, eight veronica buckets, five gun thermometers, 100 disposable plastic aprons, 10 gum boots, 1000 hair caps and 300 gynecological gloves.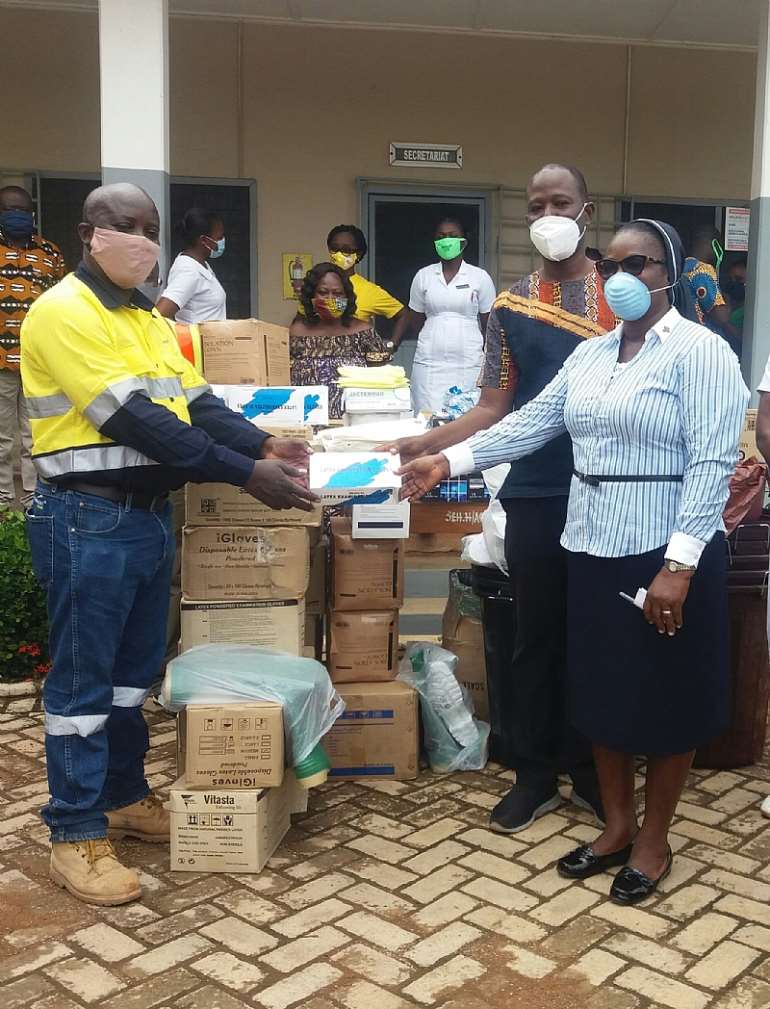 ---
Jun 22, 2020
Covid-19: NDC Donates PPE To Hospitals In Abuakwa North
A delegation from the Abuakwa North branch of the National Democratic Congress (NDC) on Friday donated qualities of Personal Protective Equipment (PPE) to the Community Hospital in Kukurantumi and the Government Hospital in Tafo in the Abuakwa North constituency to help fight the pandemic
The items included: nose masks/shield, gloves, packs of paper tissue, cartons of bottled water and sanitizers.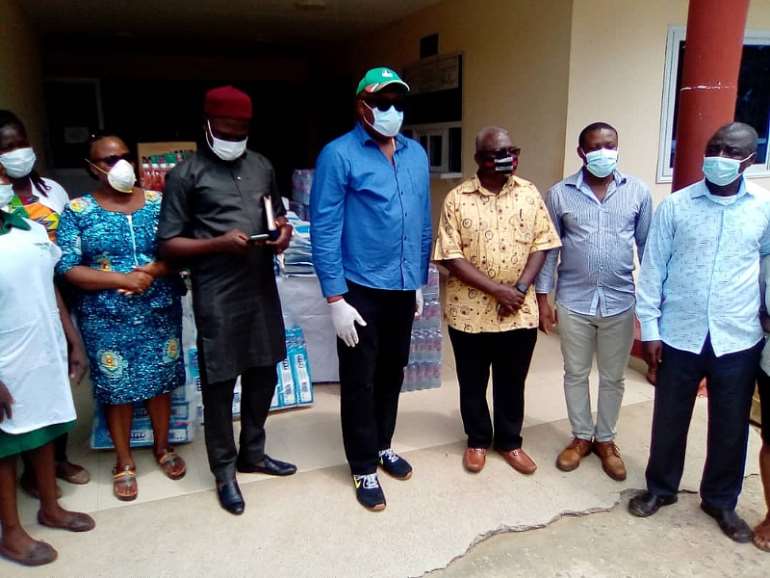 ---
Jun 22, 2020
Covid-19: Akufo-Addo Explains Huge Jump In Ghana's Recoveries
President Akufo-Addo has explained why Ghana's COVID-19 recoveries more than doubled overnight by over 5,000 on Saturday, June 20.
In his 12th address to the nation on Sunday, 21 June 2020, Mr Akufo-Addo said: "Our approach to dealing with the virus, as I have always said, will be informed by the evolving science and data".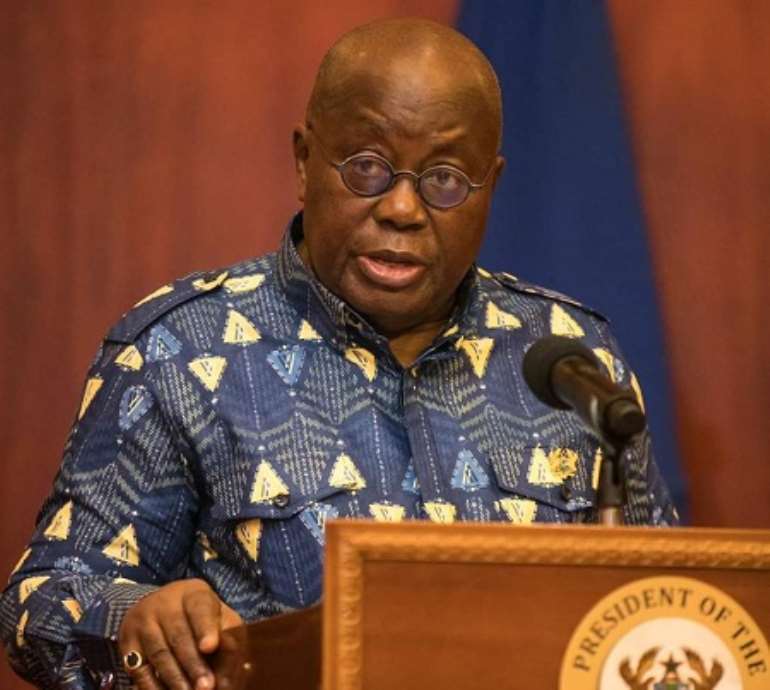 ---
Jun 22, 2020
COVID-19: Nigeria Delta SSG And Information Commissioner Test Positive
The two officials reportedly showed mild symptoms of the virus and consequently subjected themselves to the test, which returned positive.
Secretary to the Delta State Government, Chiedu Ebie, and Commissioner for Information, Charles Aniagwu, have both tested positive for Coronavirus.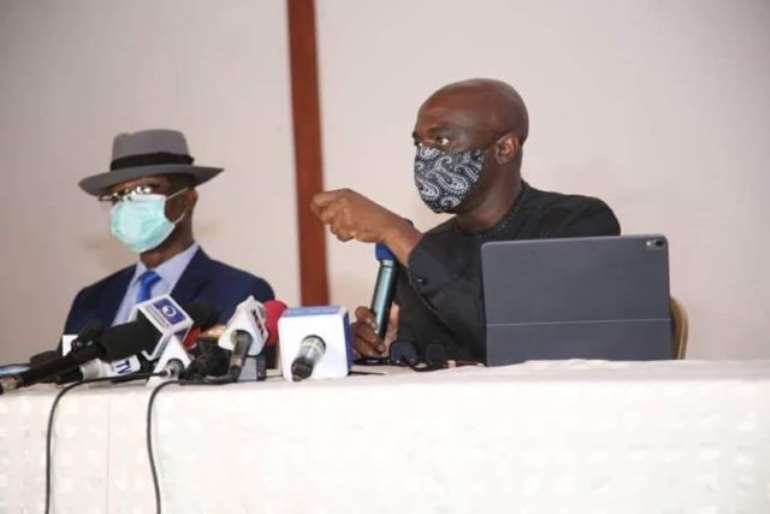 ---
Jun 22, 2020
Turkey: COVID-19 Recoveries Pass 160,000 Mark
Turkey announced on Sunday 1,412 more recoveries from covid-19 over the past 24 hours, bringing the tally to more than 160,000, according to the country's health minister.
With the latest additions, the number of recoveries reached 160,240, Fahrettin Koca said on Twitter, citing the Health Ministry data.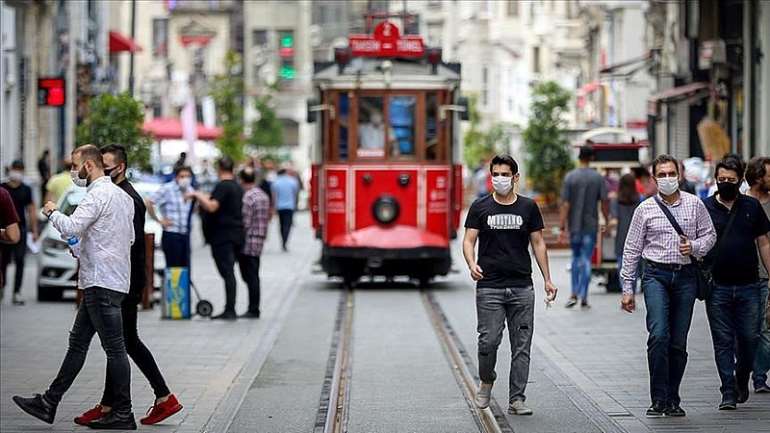 ---
Jun 22, 2020
Full Text: Akufo-Addo's 12th Update On Covid‐19
Below is the full statement by President Akufo-Addo on covid‐19 update 12.
Fellow Ghanaians, good evening.
President Nana Akufo-Addo
---
Jun 22, 2020
Covid‐19: 24 Persons Severely Sick — Akufo-Addo
President Akufo-Addo has stated that some 24 persons are severely sick from coronavirus in Ghana.
According to him, some six persons are critically ill from the virus.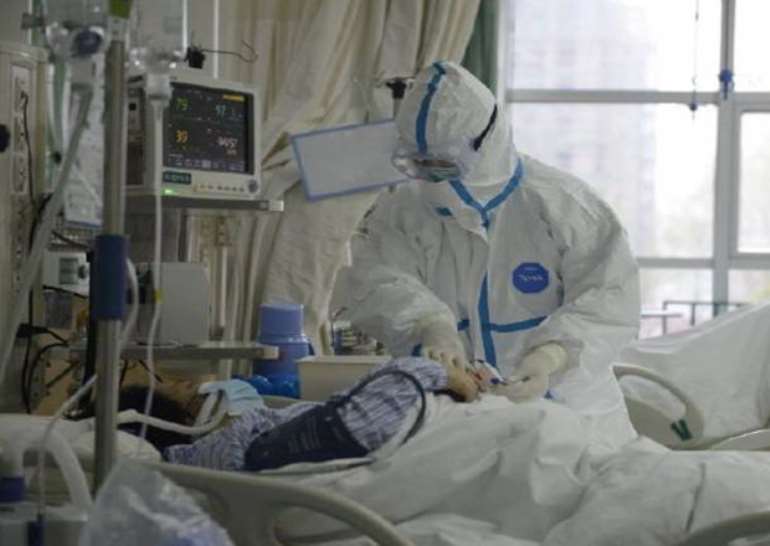 ---
Jun 21, 2020
Covid-19: Ghana Cases Rise To 14,154
Ghana's Covid-19 cases have risen to 14,154.
This includes 147 news cases confirmed.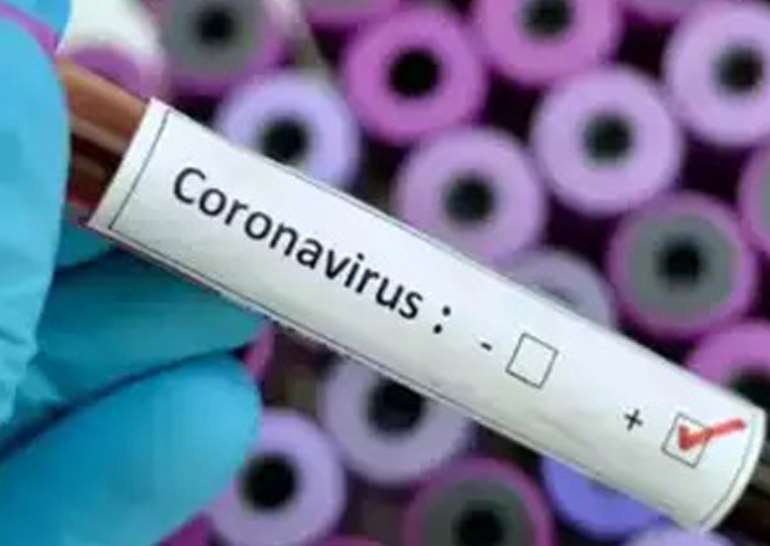 ---
Jun 21, 2020
COVID-19: Students, Staff Returning To School Are Not At Risk – Akufo-Addo Assures
As schools reopen partially and novel coronavirus cases cross 14,000 , President Akufo-Addo is assuring that the state remains committed to safeguarding teaching staff, non-teaching staff and students from the virus.
President Akufo-Addo in an address to the nation assured all parents and guardians that "Government is determined to protect the lives" of the expected 800,000 students, teachers and non-teaching staff who will be returning to school from Monday.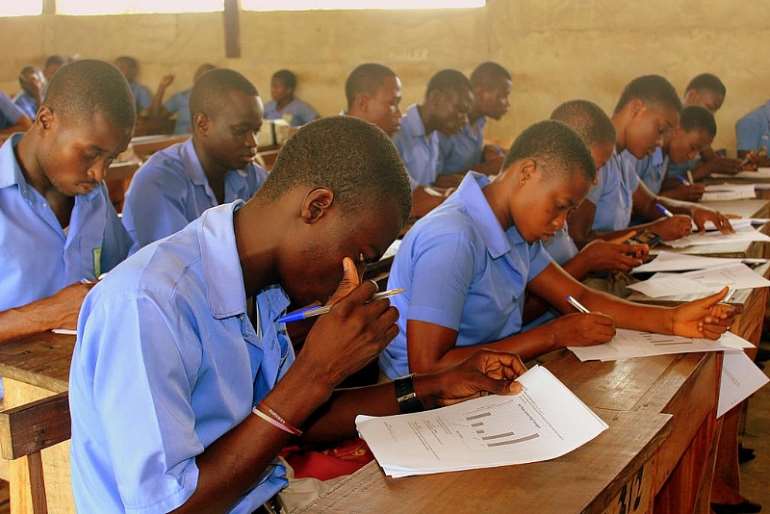 ---
Jun 21, 2020
Year of Roads & COVID-19: 'Deplorable Nkroful road will see asphalt before July' - Kwasi Bonzoh assures
The District Chief Executive (DCE) for Ellembelle District in the Western Region, Mr. Kwasi Bonzoh says in spite of the COVID-19 pandemic, the Esiama-Nkroful-Anwia deplorable road will be asphalted before July this year.
It will be recalled President Akufo-Addo announced his intention to embark on massive road construction project in 2020 dubbed "the year of roads".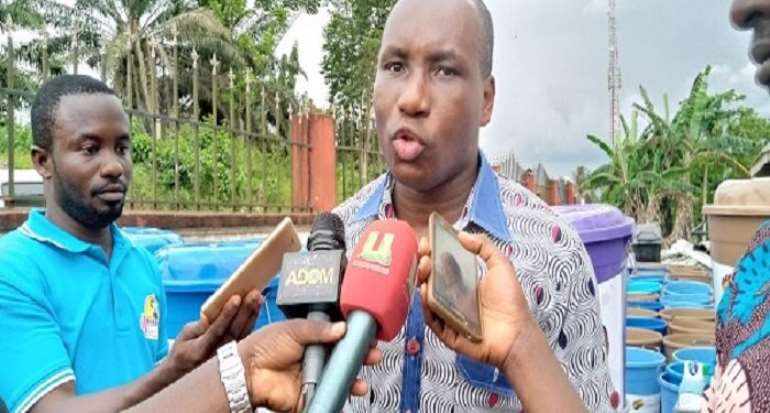 ---
Jun 21, 2020
Covid‐19: Ghana's Cases Hit 14,00
Ghana has recorded 290 new COVID-19 cases today.
This brings to 14,007, the total number of people who have tested positive for the virus in Ghana.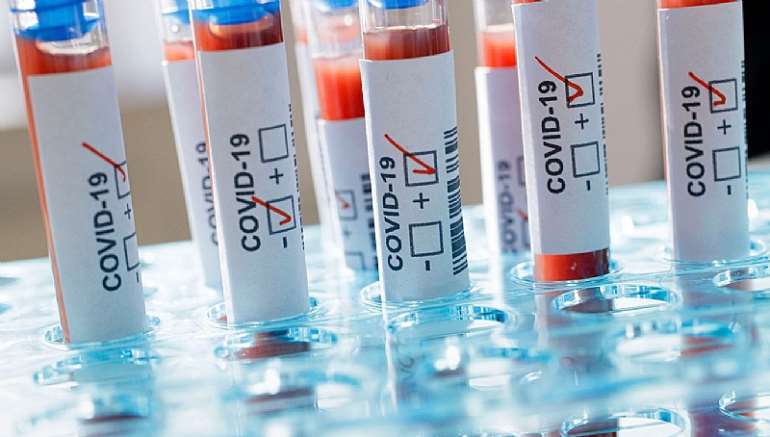 ---
Jun 21, 2020
Ashanti Region: Heads Of SHSs, JHSs Ready To Support Gov't Enforce COVID-19 Protocols
Headmasters and Headmistresses of Senior High Schools (SHSs) and Junior High Schools (JHSs) in the Ashanti Region have given assurance of their readiness to support the government to enforce the Covid-19 safety protocols in their schools to protect the final-year students to write their exit examinations.
This came to the force when Zoomlion Ghana Limited last Wednesday extended its nationwide disinfection of SHSs and JHSs to the Ashanti Region.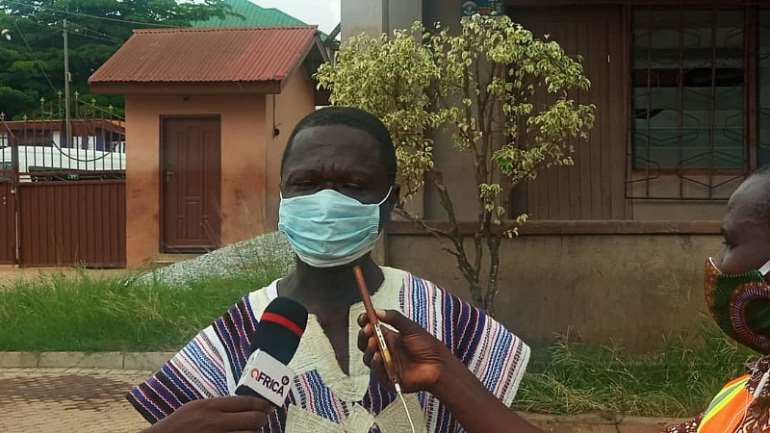 ---
Jun 21, 2020
Ghana Covid-19 Private Sector Fund Launches #10GhanaChallenge To Raise Funds
The Ghana Covid-19 Private Sector Fund has launched a crowdfunding initiative to raise money to complete its flagship project, the infectious disease isolation and treatment facility at the Ga East Hospital in Accra.
Work on the facility began in the middle of April after President Akufo Addo used video conferencing facilities to superintend a ceremony to break ground for work to start. Eight weeks later, the project is nearing completion, having drawn financial support from various private and public sector organisations and high net worth individuals.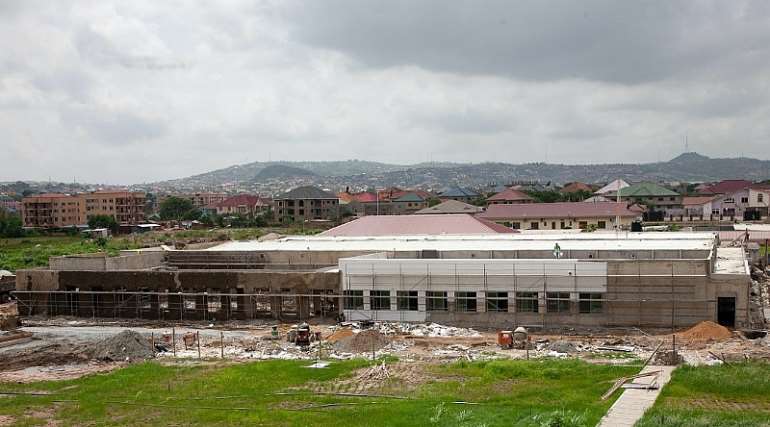 ---