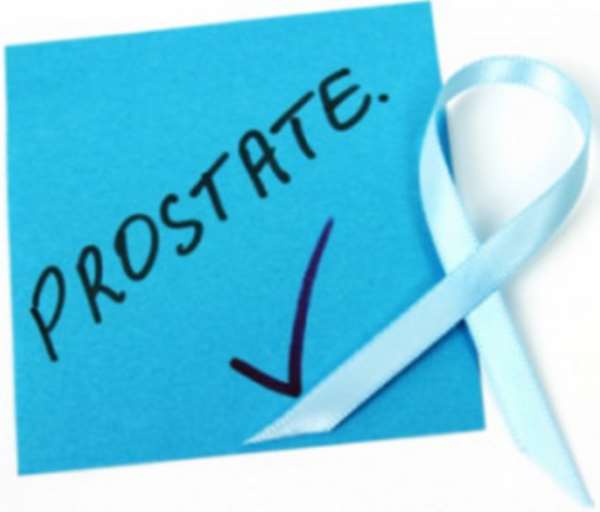 Men's Health Foundation Ghana is a registered charitable organization and Ghana's leading charity working with people affected by prostate cancer. We provide support and information, and campaign to improve the lives of men with prostate cancer. Our aim is to raise awareness of prostate cancer so that everyone can talk more openly about it and people will recognize the significance of this disease.
As the month of September brings prostate cancer into focus, it's time to increase public understanding of the disease, including its prevalence, approaches to screening and prevention, treatment options, and resources that offer updated prostate cancer information throughout the year.
The exact causes remain unknown, but medical professionals have identified several risk factors that can increase a man's chances of developing prostate cancer. It is more common among older men and men with a family history of prostate cancer. African American men also have a significantly higher risk, both of developing and dying from prostate cancer.
This month, we encourage all Ghanaians to lend their support to family, friends, and neighbors whose lives have been touched by prostate cancer. Let us celebrate the compassion and perseverance of health care providers, researchers, and dedicated advocates. Together, we can raise awareness, support research, improve care, and reduce the impact of this disease on our citizens and our Nation.
Blacks have a 60% higher chance of getting prostate cancer than whites due to an unexplained genetic factor. In Africa some of the epidemiological studies have revealed the following incidences of the disease: Ghana >200/100,000, Nigeria 127/100,000 and Cameroun 130/100,000. There is scanty data on prostate cancer in Ghana. More than 70% of Ghanaians presenting with prostate cancer do so very late with locally invasive and metastatic disease.
Men's Health Foundation Ghana is calling on government to introduce a free prostate cancer screening policy for men concerned about prostate cancer in Ghana. The foundation has revealed the fatality prostate cancer has cause in Ghana especially among prominent personalities in Ghana and Africa.
According it is even worse in Nigeria .Prostate cancer is the number one cancer killer of Nigerian men. In Nigeria, prostate cancer has a mortality rate of over eighty per cent (80%)! A recent report by World Health Organization (WHO) shows that within a period of four years, deaths from prostate cancer in Nigeria increased by almost 100 per cent. The report showed that Prostate cancer now kills 26 Nigerian men every day (up from 14 men every day). According to the foundation prostate cancer kills one man every hour.
This increase is evident from frequent reports in the media of prominent Nigerians that have died of the disease in recent times. Within the space of three months, prostate cancer killed a former Deputy Senate President (May, 2014); the Aare Musulumi of Yorubaland and Aare of Ibadanland (June, 2014); a former Secretary General of the Organisation of the Petroleum Exporting Countries (OPEC) (July, 2014); the President General of the Urhobo Progress Union and first Governor of Kebbi State (August, 2014) and the father of one of Nigeria's most celebrated musical icons (August, 2014). The Nigerian media has never reported such a rapid succession of prostate cancer deaths of prominent personalities in the past! Although most of the 26 Nigerian men who die of prostate cancer daily are unknown and unsung by the general public, each of them is someone's beloved and precious husband, father, uncle or friend. May their Souls Rest in Peace!
The Nigerian and Ghana prostate cancer statistics is alarming and outrageous, given the fact that prostate cancer is curable if detected early. For instance, Nelson Mandela was diagnosed with early-stage prostate cancer at the age of 83. He underwent seven weeks of out-patient radiotherapy and made a full recovery. He lived until the age of 95, and was cancer-free until the end. Moreover, all aspects of his treatment and diagnosis took place in South Africa. Other well-known personalities who survived prostate cancer include: Archbishop Desmond Tutu of South Africa, Emperor Akihito of Japan, U.S. President Ronald Reagan, Joint Chiefs of Staff U.S. Army General Colin Powell among others.
What is responsible for the high mortality rate of prostate cancer in Ghana? The answer is not far-fetched: lack of awareness and inadequate infrastructure and manpower for cancer prevention and treatment in Ghana. The foundation has also called for collaboration between Traditional and alternative medicine practitioners and urologist in the country to enable good referral system to curb the rising prostate cancer death in Ghana.
To improve prostate cancer survivorship, it is important for every man to know his risk of prostate cancer as well as the signs and symptoms.
Yours in Prostate Health!
MHFG-Dodowa
Men's Health Foundation Ghana, we lead change, we campaign for better services for men and we believe men deserve better treatment for prostate cancer. Tel: 0541090045