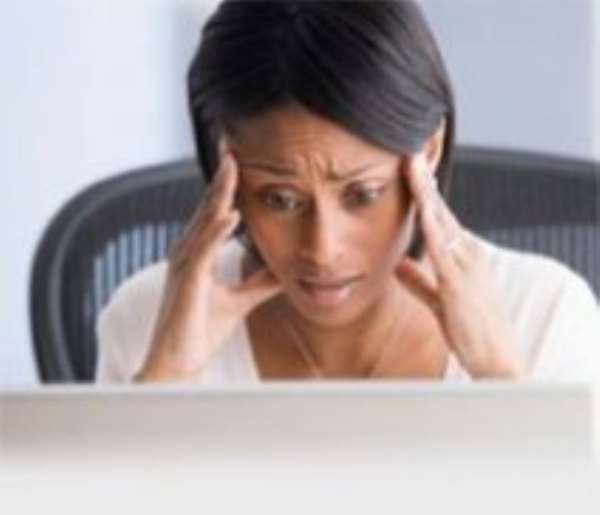 Stress is a major factor that leads to hormonal imbalance and its associated problems in young women
Hormonal imbalance is one of the most common problems a majority of women suffer from.
This problem occurs when female hormones, oestrogen and progesterone, deviate from their normal levels and thereby affect the normal functions of the body.
While hormonal imbalances are usually seen in middle aged women during their menopausal stage, these days this problem has become common in young women too.
Are you suffering from irregular periods?
Do you often experience frequent mood swings and irritability?
You might consider these symptoms to be those associated with menopause, but these days a majority of young girls too experience these symptoms.
This is because of hormonal imbalances in the body.
Hormonal imbalance in the body can be caused by thyroid related problems.
When a woman suffers from hyperthyroidism or hypothyroidism, then the balance of oestrogen and progesterone can be disturbed.
Similarly, there are various factors that can lead to the over-production of oestrogen in the body. These factors include nutrition, stress, and ovulation.
Stress is a major factor these days that leads to hormonal imbalance and its associated problems in young women.
In addition, if you have contraceptive or birth control pills, then too you can suffer from hormonal imbalances.
It has also been found that consumption of food products, especially animal products that contain excessive oestrogen can lead to hormonal imbalance in the body.
Hormonal imbalances can disrupt the normal periods of a person and can also lead to mood swings and night sweats. In addition, women suffering from hormonal imbalances can experience a sudden weight gain and suffer from symptoms such as vaginal dryness, fibrocystic breasts, depression, anxiety, facial hair growth, allergies, and migraine headaches, among others.
Many times, women do not pay heed to the above mentioned symptoms. However, it is important to treat hormonal imbalances to avoid complications such as cancer.
In addition, young women may also face the risk of suffering from infertility if hormonal imbalances are not taken care of.
One should be aware of the symptoms of hormonal imbalances in the body and consult a doctor to treat the problem in time.