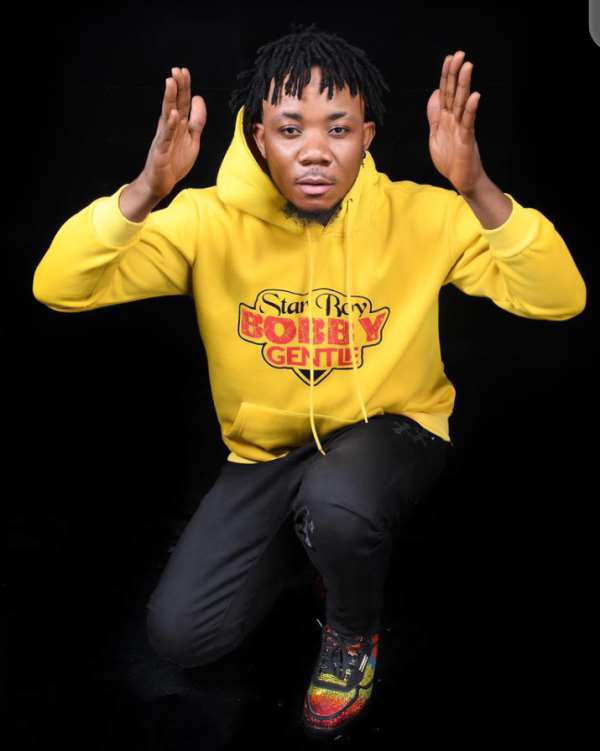 Bobby Gentle, a sound engineer, song writer, musician and a philanthropist based in upper Denkyira East, Dunkwa On Offin in the Central Region of Ghana, when speaking to Rich Teacher, he stated that, there are musicians like Yaw Asante, Dragon Master who started music in Denkyira were not able to succeed despite their efforts and hardwork and believes the Denkyira land is facing spiritual attack from negative forces.
Adding to that he discloses by his own words that, it's painful and pitiful because most of the youth's has turned to drug addict and criminal activities has also become common in the Municipality and he deserves to be successful in music industry by now with all the hard work he has invested into music and working with artist like Amakye The Rapper, Sherifa Gunu, Obibini, Dat Gyal, M3dal, Konkarah Jahvybz and yet his efforts was all in vain due to the spiritual attack on the land that's has been fighting against the success of the people. There were Businesses and companies like Gilgal Tv and Rescue Tv that used to run programs to promote upcoming Artistes and culture on their Tv station but now all of them have been collapsed.
Bobby Gentle, promised to bring more facts supporting his worries and pains and finally pleaded to the Chiefs, pastors and the traditional councils of upper Denkyira East to immediately seek solutions and pray to set Denkyira free because he believes the land needs spiritual interventions and urge the youth to wake up and pray for their own good expecially the musicians and all those in the creative arts circle so that they can also become successful like Kofi Kinaata, Sarkodie, Stonebwoy, and Shatta Wale.