M.anifest features Nigerian singer Simi on new song 'Big Mad' [Audio]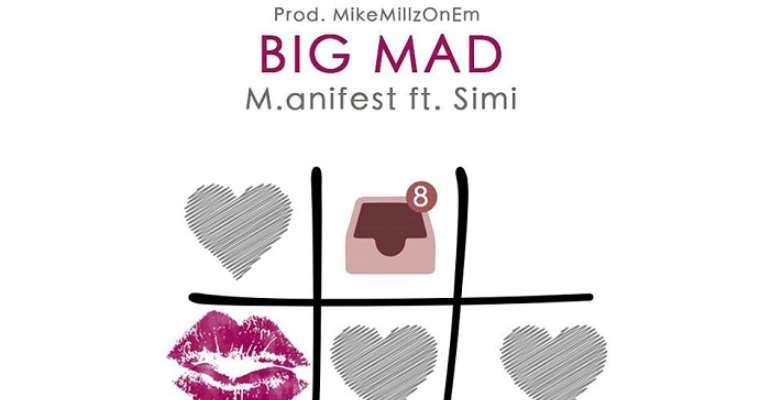 Ghanaian rapper M.anifest has released a new song that features one of Nigeria's most sought-after vocalists, Simi.
The song, 'Big Mad', centres on cheating and deceit in relationships. In the song, M.anifest is heard apologizing to Simi for not being faithful to her. He promises to be of good behaviour.
Enraged by the sins of her lover, Simi is unyielding to the apology because she believes she is being 'played for a fool.'
'Big Mad' was produced by MikeMillsOnEm.