I am Neither in or out of Multimedia- Ohemaa Woyeje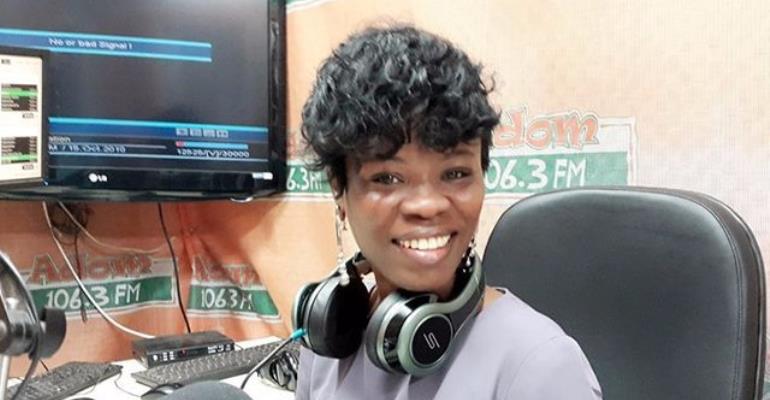 After being with silent for a long time, Harey Adwoa Yeboah Asuama popularly known in the media industry as Ohemaa woyeje has finally spoken about her disappearance from radio.
. Ohemaa was born in Sunyani but grew up in Kumasi. She however lived the rest of her life in Accra. She is the only female among seven children. She is or was a radio presenter with Multimedia as we are yet to find out her current status with the aforementioned media house. She is also a business woman who prides herself with her "Shito" business. She has supplied her product both locally and internationally and seem to be doing well for herself.
Ohemaa is currently married to Emmanuel Yaw Owusu Kusi.
In an exclusive interview with SVTV Africa, Ohemaa cleared the air about being fired from Multimedia. According to Ohemaa, she is neither in or out of Multimedia. "I have not been queried or given a sack letter, and I have not sent in any resignation letter. I still go to work every morning to sign in and at the end of the month I still get paid."
She further on stated that before joining Multimedia, she was with Top Radio. She was poached by Multimedia while working with Top Radio. She also claims that she has been with Multimedia for almost six years and for all those years she has being with them, she has never been summoned for any bad behaviour or not performing her duties. "I never wrote an application letter to Multimedia for Employment, I was poached and I can say today that I have touched and changed many lives with my work as a DJ and radio presenter."
When asked if she would quit Radio, she responded that whether she was going to be with Multimedia or not she wasn't quitting radio anytime soon.
Watch full interview here!