Burial Date For Ebony's 'Bodyguard' Out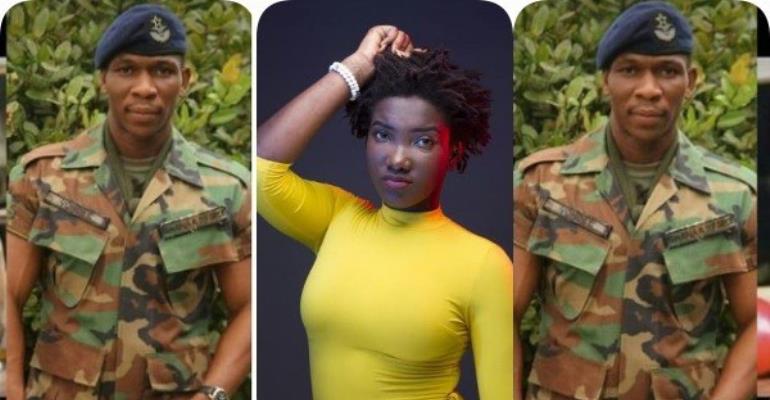 The family of the late Lance Corporal Vondee Francis Atsu, who died together with Ebony Reigns, have announced his burial date.
The date has been slated for March 23, 2018; that is a week after Ebony is buried.
The final funeral rite, according to the family, will be held at Mafi Adidome, in the Volta Region, where the late soldier comes from.
Francis Vondee, 29 years, met his untimely death on Thursday, February 8, 2018 together with Ebony and Franky Kuri in a gory car crash.
The Jeep in which they were travelling is said to have collided head-on with an incoming VIP bus.
They had gone to Sunyani to visit Ebony's mother and other family members, and were returning to Accra only to meet their sad deaths.
Meanwhile, Franky Kuri will be buried March 3, 2018 at Achimota after the burial service comes off at the Prince of Peace Catholic Church in Kwashieman.
Then followed by Ebony on March 17, 2018, then the young soldier on March 23, 2018.