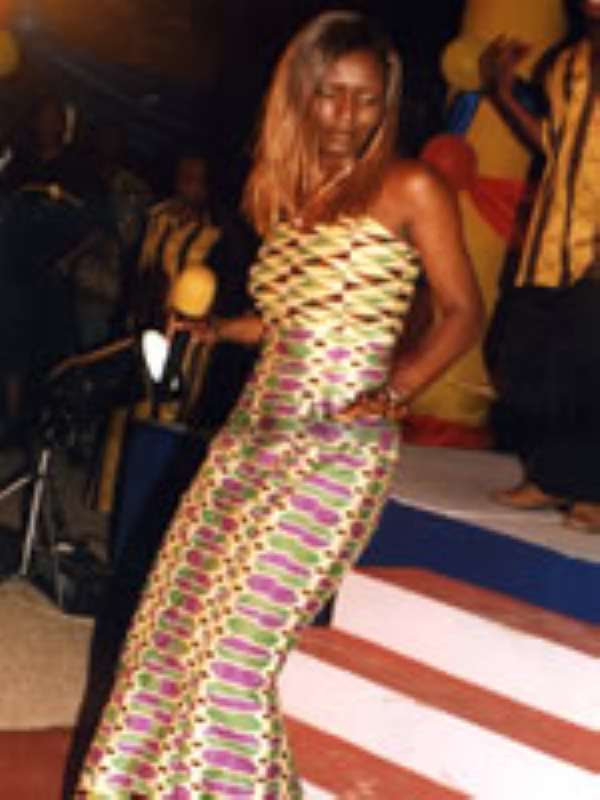 Once gospel music took over her life, Dentaa a new entrant to the gospel scene has decided to channel God's word to people through her music. Those who know Dentaa very well may not be surprised about her release of a gospel album entitled "Wu Ye Nyame".
Dentaa based in London as a nurse and TV presenter of OBE TV, came down to promote and launch her maiden album which paraded every Tom, Dick and Harry in the gospel industry such as Lady Prempeh, Christiana Love, Ama Boahemaa, Victoria Sarfo, Akosua Agyapong, Noble Nketia, Kwaku Gyasi and Fred Oware Jnr. on the 19th of June 2005 at the Kingsby Hotel.
The programme was one of the well organized launching in the year 2005 in the Ghanaian music industry. Dentaa opens her album with "Wa Bo Me Din", the reason for this, is that she wants to outline all the good things the lord has done for her and appreciate the fact that God is really good.
She sings "Aseda", thanking God for who he is. Dentaa again gives listeners an in-depth look into why she will continue to praise God on her "Wo Ye Nyame" song.
Meanwhile on the "Aye Yie" song, Dentaa puts forth a good message out there to her fellow Ghanaians that she will thank God for all that he's done and encourages people not to loose hope as long as God is alive.
Dentaa's personal appeal and ability to reach listeners is part of her whole package she has on the album: a package that includes, most importantly, winning more souls to God's Kingdom. For now her songs could be heard on all radio stations in the country.
The name of the record label that handles her album is Alordia (London) and Goodies Music Production (Ghana) whiles Big Ben does the distribution. She is being managed by the one and only Daniel Shankson Blankson and Eric Tetteh popularly known in the Ghanaian music industry as Alordia, a radio presenter based in London.
Genuinely and honestly, Dentaa's music is a step in a new direction, a step that will lead us to God's side. Everyone should go and get a copy of her album from all music shops.
Source: Nii Atakora Mensah, Ghana Music.com