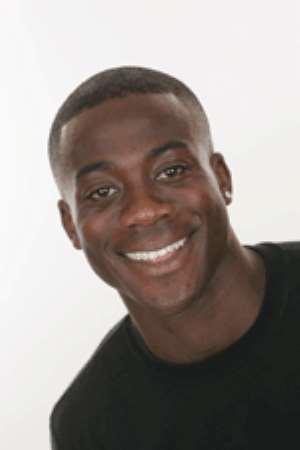 The popular weekday evening show presenter and club DJ Abrantee launched his brand-new Afrobeats Show on Choice FM Radio on Saturday 16th April at midnight till 2am.
His twitter, facebook accounts and text lines at choice fm went into a fury as he played some of the biggest afrobeats tracks from the likes of Dbanj, PSquare, Tuface, 9ice, Sakordi and many more. This is following a week of controversial changes at the station which saw the end of Friday night flavours by 279 being moved to the Saturday night flavours, ending of George Kay's show and announcement of comedian Eddie Kadi hosting the Saturday breakfast show and Kojo announced as the new presenter of the popular breakfast show with co host Maxi.
By 1:30am on Saturday Night DJ Abrantee was overwhelmed with the responses from the afrobeats show and took to his twitter account to thank all his present and new supporters. His bosses at choice fm alerted him that for the first time that CHOICE FM the station were trending (most talked) about in the UK online. A great achievement for the DJ Who was promoted a day prior to host the Drive Time Weekday show on choice fm.
By Sunday morning he tweeted "woh have I really just acquired 1000 new followers, thank you" With one journalist from RadioAFR commenting "one afrobeats session has brought Choice FM Back from the dead"
DJ Abrantees career started at choice in 2005 after working his way up from the Early morning Riser 3am – 6am till he eventually landed his own evening show which has interviewed some of the worlds biggest artists from Drake, P.Didy, Usher, Travis McCoy and so much more.
He will be hosting the US Artist Fabulous concert in Ghana on the 23rd April and The Genuwine Concert at The Hammersmith Apollo on the 23rd June 2011
You can tune in Each weekday to Drive time 4pm-8pm and Saturday 4-8pm and midnight – 2am to Catch Abrantee doing his thing on Choice FM.
Follow Him on twitter
www.twitter.com/djabrantee
www.facebook.com/abranteeboateng
Bookings: [email protected]