Christy Essien's Constant Appearance In My Dream Made Me Remarry—Husband Speaks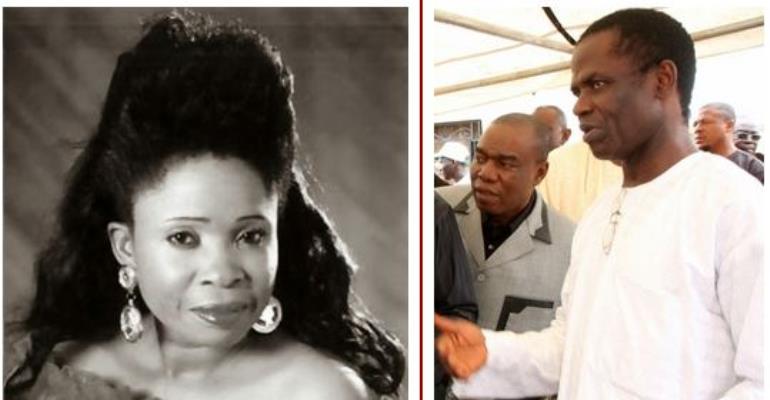 Christy Essien Igbokwe, fondly called 'lady of songs', may have died, but her legacy remains to make many remember her.
some months ago, the late singer's husband, Edwin Igbokwe took another woman as wife, which some, including his children, were not happy about.
However, the widower has explained the reason behind his action, which he claimed was because his late wife was constantly appearing to him in his dream, encouraging him to move on with his life. He described late Christy as a special and spectacular woman, who he said predicted her death the way it would happen.
Mr Igbokwe pointed out that it was Christy's constant conversation with him in his dreams that made him take another wife, which he said he had no plans of doing before because of the love he had for the late singer.
"After the burial, I was alone and lonely, I felt guilty for her death…I began to see her in my dreams, encouraging me to live my life…Her appearances in my dreams encouraged me to move on. If she didn't appear to me in my dreams, I wouldn't have remarried.
"I remarried after three years of her death. Time reversed everything. I didn't want a situation where I would be bringing different women to our home: After the dreams, I began to consider marriage again. Being alone may not be the problem, the problem is the temptations that loneliness and being alone ferment. That would be very disrespectful to her memory and our children. I remarried, with her blessings. I am no longer mourning but her memories are indelible," Mr Igbokwe said.