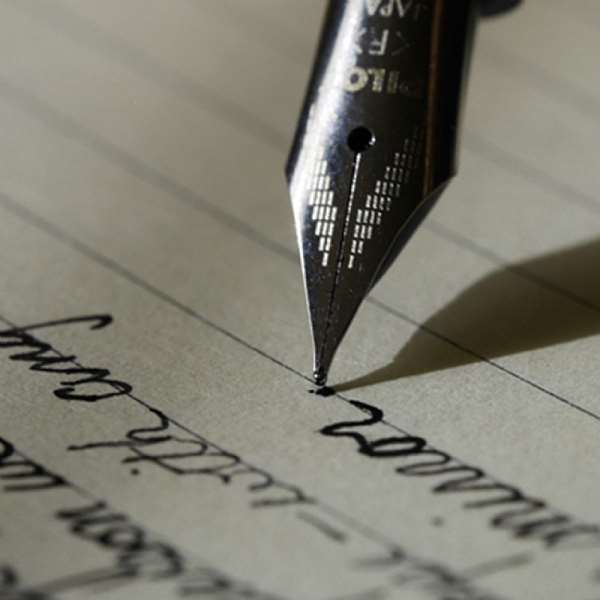 Don't curse me, if you can't bless me.
If a certain old Monk over 4000 years ago, bald-head called two bears to maul 42 kids for taunting him, must we repeat that today in the name of the Bible?
Many a reader would say hell no, because it doesn't make sense and perhaps it's ungodly.
But the irony is, some 21st century pastors are reliving the mundane Hammurabic law which says: 'An eye for an eye and a tooth for a tooth'.
'You do me, I do you,' as it's said in Ghanaian local parlance. Paradoxically, while they evoke brimstone to consume their perceived enemies and haters they also vainly call the name of Jesus Christ.
Is that howJesus taught us to pray?
In 2 Kings 2:23-24 a story is told of the prophet Elisha, calling a curse down upon a group of children (KJV), resulting two bears devouring 42 young adults.
I don't think God sanctioned that horror.
But that verse and other verses in the scripure have been quoted time and time again by some pastors to buttress their wrongdoings against humanity. Remember, Man is spirit and has power. However, we, often forget that element of power we possess.
Jesus said to his disciples, if you have faith and believe in yourselves, you can tell the mountains to move and they will move.
So, how would you like to use that power?
Would you like to use it, to curse or to bless?
To help or to hurt? The decision is yours to make.
See, the Bible is full of stories.
It has chronicled hordes of events, incidents and accidents. Events of wars, events of disasters, conquers, conspiracies, killings, incests, corruption, adulterous acts, syncretism you name it. One classical example is the story of King David of Israel. The Israelite king not only committed adultery, but he also killed the woman's husband.
The story is incorporated in the Holy Book so that generations born after David would not repeat or double down what he did.
Unfortunately, some pastors have been using the authority principle to perpetuate and justify their wrongs. David perhaps had no lessons to learn from, but you and I are privy to all the templates they left behind-- good stuff and bad stuff to guide us as we travail.
How many times did the scripture say we must forgive our neighbour? Seventy-seven times seven (77x7). Voila!!
Is that what we're witnessing today?
Far from that. In spite of the teachings and preachings of Jesus Christ this generation is doing the opposite-- doubling down the ills, the wrongs, the sins and the evils our forebears committed.
So has the pulpit become another anathema?
Contemporary Christians are somehow becoming used to pranks, theatrics, false prophesies, and curses call down upon them by some pastors and so-called men of God.
Some of these chalartan pastors have continuously used the pulpit to bully, to rebuke, to rob and to break homes. What I saw on Monday 16 February 2020 , typifies the above narrative. Two Ghanaian pastors are captured in two separate videos calling curses down upon a group of members in their respective churches deemed pretenders, deceivers, liars and disloyal.
Actually, I couldn't believe what one renowned pastor said. Someone, I respect so profoundly.
Below is the statement made by Bishop, Dag Heward-Mills, Lighthouse Chapel International.
"..I say you're finished. In the name of Jesus, any form of wickedness in this church represented by criticisms, murmurings, speaking against authority, ah...as Miriam became white with leprosy, so also may you be whitened with an incurable disease and never rise up from your hospital bed, in the name of Jesus of Nazareth."
He wasn't done with his damnatioon message as he tread back and forth across the pulpit in front of a congregation that probably found his 'homily' troubling and unwarranted.
"Let those that have made themselves opposers and accusers let them wither like the fig tree that Jesus spoke against it, in the name of Jesus Christ. Let all forms of wickedness, conspiracies, secret meetings, whisperings, telephone text messages and WhatsApp messages, let it turn into an explosion.
Let them wither with an unrelenting curse.
I curse my liars. I curse my pretenders.
I curse my deceivers," said Bishop Heward-Mills.
His counterpart, Kelvin Kwasi Kobiri, Zoe Outreach Founder, is also seen in a separate video vitrioly attacking some members of the church, which I understand have left him to establish their own.
Feeling so embittered he also charged:
"..Lord and those who chose to scatter this ministry, especially the pastors who left this ministry, which they do not account for as individuals but the ministry account for. Lord let their wives be barren. Let all fruithfulness be cast from them. Let there be chaos in their families. Let your pestilence fall upon them from this day. Let there be sickness from the roots of their families and the generations not yet born have HIV, epilepsy, hepatitis, madness, let it fall on them," unknown pastor.
Is this the way to go?
Christianity has been monetised. Churches are today driven by money. Hence the proliferation of these churches and chalartans.
Can we take a queue from Rwandan to sanitise the Christendom landscape? I think it's about time government did something. I'm also appealing to the Christian Council to act quickly to save its vulnerable flocks.
"This isnt Christianity!!! And these certainly aren't men of God! At least not in the true sense of the word. These are religious entrepreneurs! They are in it for the money.....They are getting fiscally fat off the backs of their members!!!", remarked
Dr. Collins Kwarteng in a message he shared on WhatsApp yesterday.
By Gordon Offin-Amaniampong