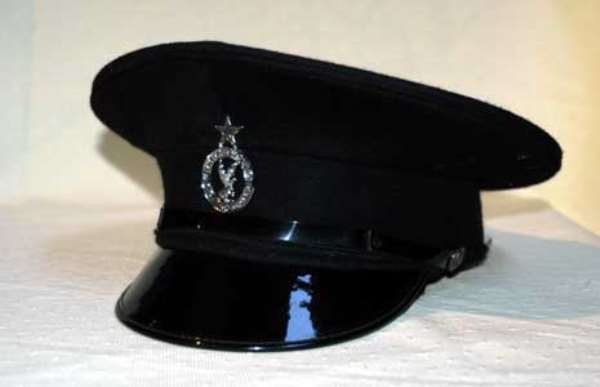 Anytime I hear a cat meowing, either night, dawn or day: I don't only get chills, I get confused too. I wonder: What does she want? Is she hungry, frightened or is she in pain?
BUT, I even get more confused and worried when some politicians talk about purging the police service.
What would they use, hysop or DDT?
Listen to one of them rant:
"We'll clean the police and purge it of the canker that has besieged it under this government," says Sam George, MP for Ningo Prampram Constituency.
Well, they say, charity begins at home.
Isn't it? So, if you've got the nerve and the urge to purge the police service, why not start from the Akatamanso family( Emefa Mia-Mia).
Then you'll have a good standing. Then you can look yonder. And then you shall see clearer.
To begin with, there's no study that's found the police service as the most corrupt institution in the country. Though it may look bad from a lay man's point of view, it isn't the worst or most rotten institution in Ghana.
Therefore, take the log from your eye first before you set out to remove the speck from another's eye.
Allowing professionals:
"Only true professionals will be allowed into the police service," Sam George declares.
Question is: Who has it all?
Which public institution in this country can say that it's it all...That 100 per cent of its workforce has it all wrapped around its finger?
So why single out the police service?
And why did the media not shed more light on such a misguided statement?
My explanation: I think sometimes we get caught up with mundane activities.
Sometimes, we miss the bus not because we are ill-prepared or late. But because certain circumstances determine such outcomes.
I've realised that in the wake of the Airbus Bribery Scandal a lot of stories got deluged by Airbus bribery-super- storm.
Without doubt, it's a humongous storm and I can speculate, it won't go down alone. Matter of fact it's already taken aim at its targets. Some would grab at straws in a desperate move to save their sunken image. Whilst their surrogates would speak at length as if they've been purged-- defending the indefensible.
The Antecedent
On Friday 31 January 2020, some local media outlets alleged that the Police leadership in Accra had refused to dispatch personnel to provide security at the one year anniversary of the Ayawaso West Wuogon Constituency.which was wrought by violence in 2019.
I should note, the police has since refuted the allegation.
The durbar was organised by the opposition NDC and other interested organisations.
And it was here, on the sidelines that Mr. George, told reporters that the police refusal to show up was an indication of the dysfunction in the police service.
"It just tells you how dysfunctional the Ghana Police Service is. Like President Mahama said, when we come back to the government, we will clean out the police service and purge it of the canker that has besieged it under this government."
"So all those who are politicians within the police service must bear in mind that being a politician comes with a certain effect. When you lose an election, you get out of the place because we will not countenance this any more in this country," he fumed.
He stressed that "only true professionals will be allowed" into the police service.
According to the local media, there was criticism regarding the police absence at the durbar which was themed: "Towards Election 2020, Ayawaso West Wuogon by-election violence, never again".
And was understood, the only police officers that showed up were members of former President John Mahama security detail.
For some time now the NDC has been critical of the security services and accused the state of state-sponsored vigilantism after the chaos at the by-election.
Story background
On January 31, 2019, violence erupted at the by-election held in that constituency meant to replace then sitting Member of Parliament, Emmanuel Kyeremateng Agyarko, who had passed on from an illness.
In the course of the exercise some National Security Operatives fired gunshots at a polling centre at La Bawaleshie, injuring about six persons believed to be NDC supporters during the election.
There were also some security personnel captured on camera brutalising citizens around the polling centre.
By Gordon Offin-Amaniampong