A Quick Note To Hon. Abass Fuseini Sbaabe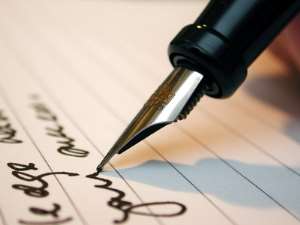 Hon. Abass Fuseini Sbaabe, it would be far more productive, if you talked to the blockheads in your party to focus on all the high-level corruption allegations they know of, and put together all the gathered facts on them, and march to Jubilee House, to present it to President Akufo-Addo personally - and request that he hands them all to Hon. Martin Amidu, for investigation and prosecution.
Above all, stop accusing the President of corruption. Massa, President Akufo-Addo is not personally corrupt. Neither does he condone corruption. The plain truth is the President doesn't see everything that goes on, at Jubilee House, and across the entire country. Naturally.
The President has simply been taken prisoner by the people in his inner-circle - with speeches being written for him to dazzle Ghanaians with, as he is sent from region to region to give the world the impression that he is on top of his game when he isn't (whiles the hypocrites around him busy themselves with devising sundry schemes to appropriate our nation's assets for themselves).
The same thing happened under President Mills. Ditto President Mahama. However, President Kufuor was a special case: he was an active player in kickback deals himself - according to the then New Patriotic Party (NPP) chairperson, Harunna Esseku.
Massa If President Akufo-Addo was really on top of his game, illegal gold miners, illegal loggers, and illegal sand winners wouldn't be having a field day destroying, with total impunity, what is left of our country's fast-dwindling natural heritage - in a nation supposedly led by the co-chair (with Norwegian Prime Minister Erna Solberg), of the Eminent Persons selected by sundry UN Secretaries-General, to oversee the worldwide implementation of the UN SDGs.
So, instead of going on and on about President Akufo, your colleagues must rather confront the hypocrites around the President instead - such as Hon. Ken Ofori-Atta: who had the nerve to say that if Nduom took the revocation of GN Bank's licence to court because they were the government, they would prevail there too, in a secret letter to the Cabinet. The sod.
Massa, that is dynamite - for it lays bare the fantasy and pretense that the rule of law prevails here: and that the judiciary in Ghana is independent. And, above all, it proves that Nduom was deliberately targeted to weaken him politically - and render him useless as a threat to the New Patriotic Party's continued stay in power. Hmmm, Oman Ghana eyeasem ooooo - asem kesie ebeba debi ankasa!