Be Strong And Stand Firm, Anas Aremeyaw Anas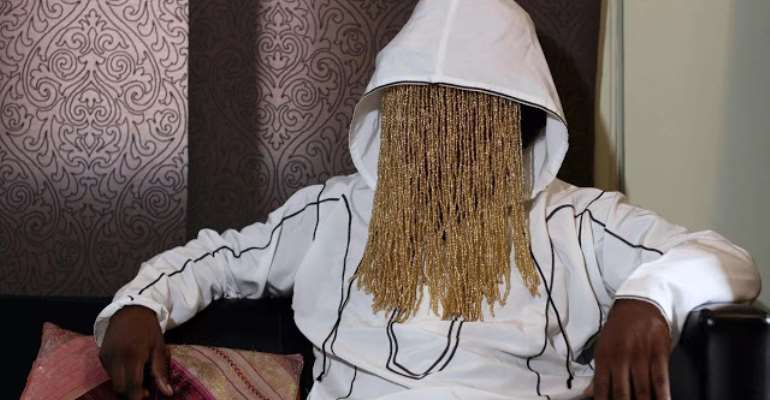 Sometimes, I find myself in a very disturbing state not because I have committed a crime or done something terribly wrong which needs my appearance before the magistrate but simply because of what I read in the Ghanaian newspapers.
How hard to be a Ghanaian sometimes or may I simply ask if it worth sacrificing your life for Ghanaians? Indeed, a prophet has no honor in his country. There is no Ghanaian journalist who has earned international fame and recognition than Anas but today, why this gentleman is not given the respect he deserves?
Anas has been accused of many things, including the way he does his investigation but do Ghanaians ever read or know about the criminal methods the America's CIA or FBI used during investigation?
The CIA assassinated many world leaders the US government hates in the third world. They had tried to assassinate Fidel Castro but they failed. Is there any evidence that Anas killed his partner Ahmed Hussein-Suale?
Aids, is killing millions of Africans every year, has the CIA or FBI told the world that the disease is a biological weapon meant to depopulate Africa before it backfired?
Has the FBI or the CIA told the world that the US government is responsible for Ebola in Africa? Or journalist Anas responsible for Ebola in Africa?
Why do Ghanaians hate themselves in this way? Many have failed to see the qualities in this man, all that they are interested is to pull him down or disgrace him.
Africa is a continent that has suffered a great deal but no one understands. Some say it's our leaders, others say it's because we have rich resources, that's true but the fact is we are never one.
Recently, the world was shocked to see the slaughter of African nationals in South Africa. Is this madness or ignorance?
We have invited calamities on ourselves because many of us are extremely cruel and greedy. This has given the so-called superpowers to unleash all sorts of cruelties, including political and medical crimes on us.
Even though, the inefficiency of Ghana's judiciary system has failed Ghana by not punishing those Anas has exposed, in corruption scandals which didn't only cost Ghana millions of dollars but also affected the economy, the inefficient Ghanaian judges, including Gloria Akuffo, are now much respected than Anas.
Once in Belgium, a police officer asked me, why do Africans always like to come to the station to report themselves? This happened when a Ghanaian went to the police station to tell them that a particular man in Antwerp who has been documented is actually a Ghanaian, not a Sierra Leonean.
The police ignored them, Alex now lives happily with his wife and children.
What do people gain by pulling others down? Please, if nobody is going to appreciate what Anas has done for the country, we mustn't forget that there is no Ghanaian journalist who has been brave enough to do what he has done in investigative journalism in Ghana.
I have said many times, even though, two biggest American criminals, Barack Obama and Bill Gates, those responsible for Ebola in Africa, have recommended Anas on his official website, I will continue to respect him until the day I will go down into my grave.
This is what I write with my colleagues, scientist Johan Van Dongen and Doctor Wolff Geisler. The US government with all the bragging as a fearless country is now scared of our successful blog "Secrets of Aids And Ebola Facts Journal," to the extent that they have asked Google to hide our blog from search engines.
A blog that receives over more than ten thousand readers a day now registers only 100 readers per day, yet we don't care or afraid of the US government. Let their evil deeds continue to torment them. Why hundreds or even thousands are committing suicide daily, while gun violence killing them? Criminaaaaaaaaals.
Anas, be strong, stand firm and never give up.