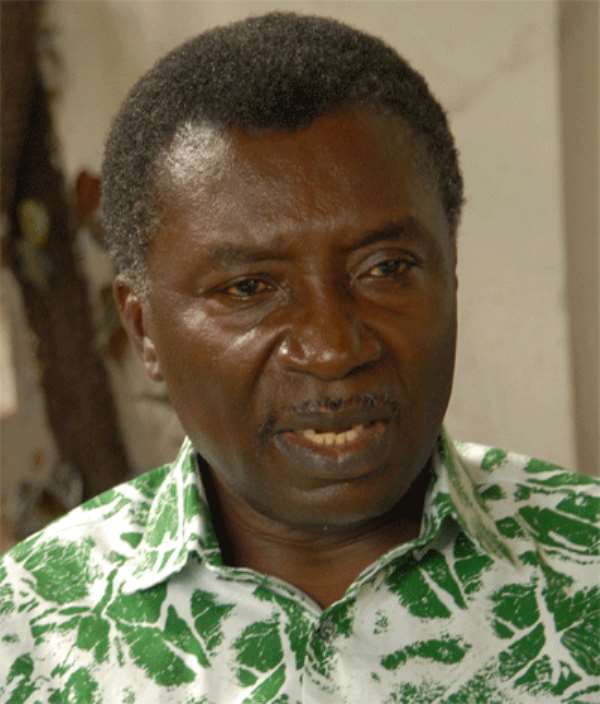 Professor Kwabena Frimpong-Boateng
Dear Hon. Minister,
I am writing to you to draw your attention to the egregious activities of illegal gold miners and illegal loggers destroying my family's 14-square mile freehold upland evergreen rainforest property at Akyem Juaso. The said land lies in an ecologically sensitive area designated a Globally Significant Biodiversity Area (GSBA) by Conservation International, in 2006.
SIr, it cannot be right that such lawlessness can go on in an African democracy, in which the rule of prevails, and is led by no less a personality than our very own President Akufo-Addo (God bless him) - who also happens to be the co-chairperson of the Eminent Persons appointed by the UN Secretary General, to oversee the worldwide implementation of the UN SDGs.
Ghana is keen to attract foreign investors, is she not, Sir?
The question is: What do we tell our American partner, Ian Knisely (whose family owns East Rock Apiary, in New Haven, Connecticut), now working on our behalf, from his Duke University base in North Carolina, to turn Akyem Juaso into Ghana's leading producer of organic mountain honey - and transform the land into a living laboratory for biodiversity researchers?
This is land we have owned since 1921 from the British colonial era. Sir, please instruct incorruptible public servants, paid for that purpose, to go to Akyem Juaso immediately to arrest and prosecute the promoters of Hagnela Mining Company, and their assigns, for engaging in illegal gold mining on the P. E. Thompson Estate's private freehold upland evergreen rainforest property. Enough is enough. Haaba.
Thanks.
Kind regards,
Kofi.
Sent from Samsung tablet.